Messenger of Spirit Oracle Cards
& GET THIS BONUS:
Oracle Card Class
In the place where we feel "stuck," our Guides send us messages in tangible ways. Sometimes, we see animals, while other times we see number patterns. However, if you're using an Oracle Card Deck, they can send you their messages through the cards.
I received my first Oracle Card Deck when I was 14. It felt magical. Since then, I've collected (okay hoarded) many decks. When I used them at the end of readings for my clients, I always felt there was something "missing."
Spirit was calling me to create my own oracle card deck. I was to create a deck that was easy to understand with your intuition, vivid artwork, numerology, reversed meanings, affirmations, and crystal suggestions.
Finally, the Messenger of Spirit Oracle has manifested.
Inside this 52 card deck and booklet, you'll see the messages for each card are straight and to the point, however if you would like a longer explanation, that's included, too.
I also give suggestions on how to use the cards, how to "pull" cards, and what to pay attention to when you receive the messages through them.
There's also BONUS RESOURCES to help you with your Messenger of Spirit Oracle Deck!
After retiring from doing 1-1 psychic medium readings, this deck represents many of the messages Spirit would share with my clients and reflects many questions that were asked in the readings.
From career, relationship, and life purpose questions, to the Spirit Guides, Loved Ones in Spirit, and Animals around you, this deck is all encompassing for any questions that arise in life and business.
I invite you on this journey of the Messenger of Spirit Oracle,
Whitney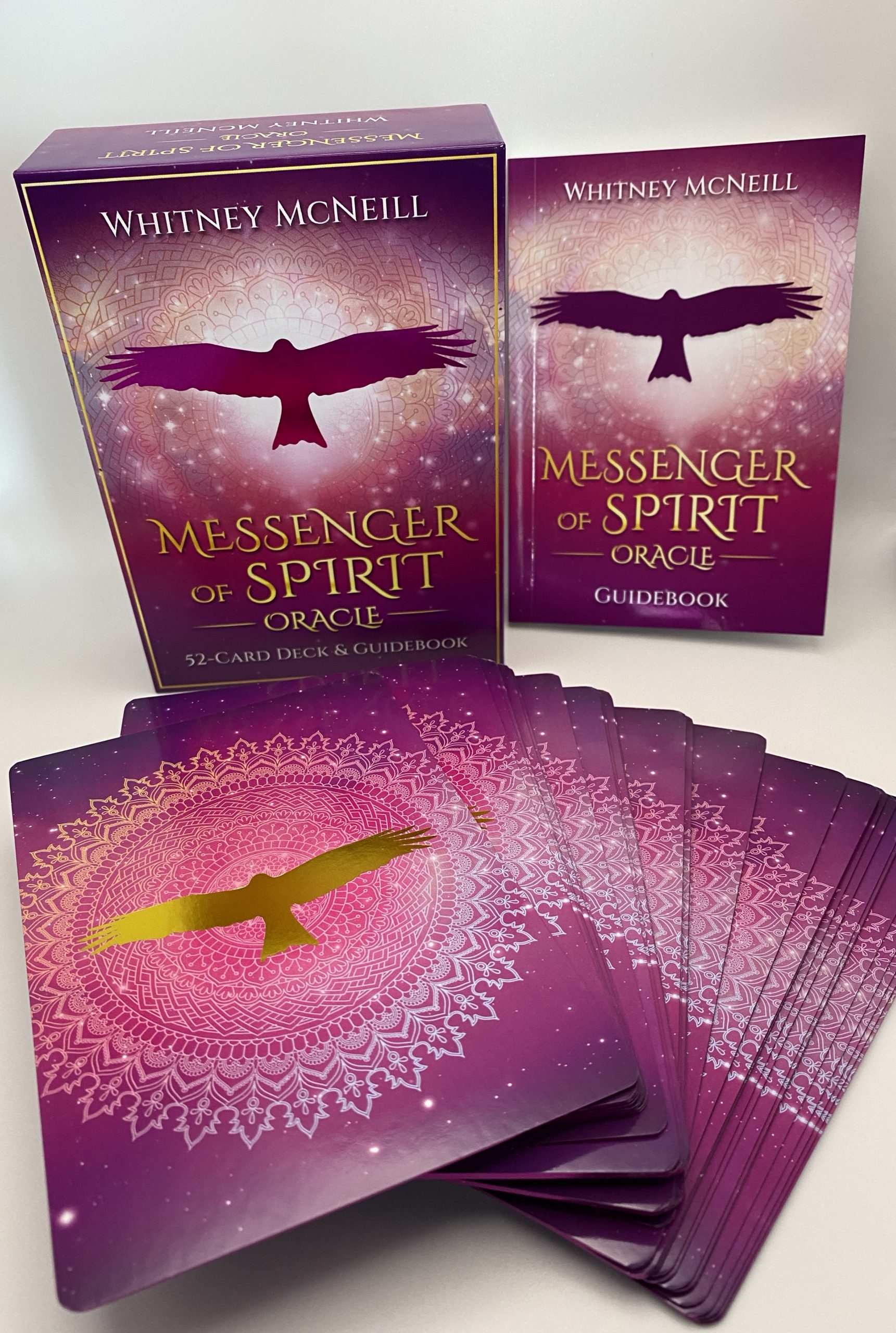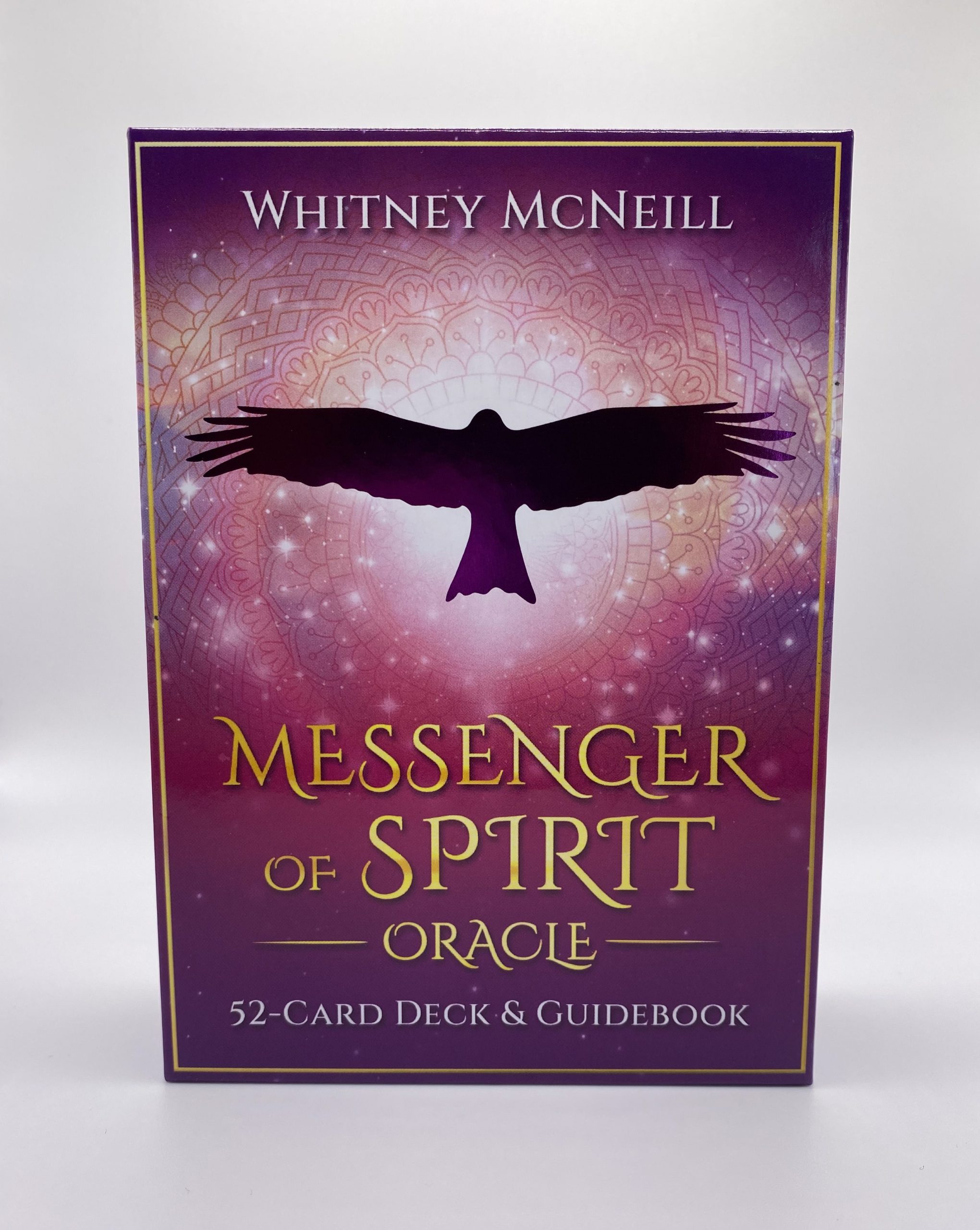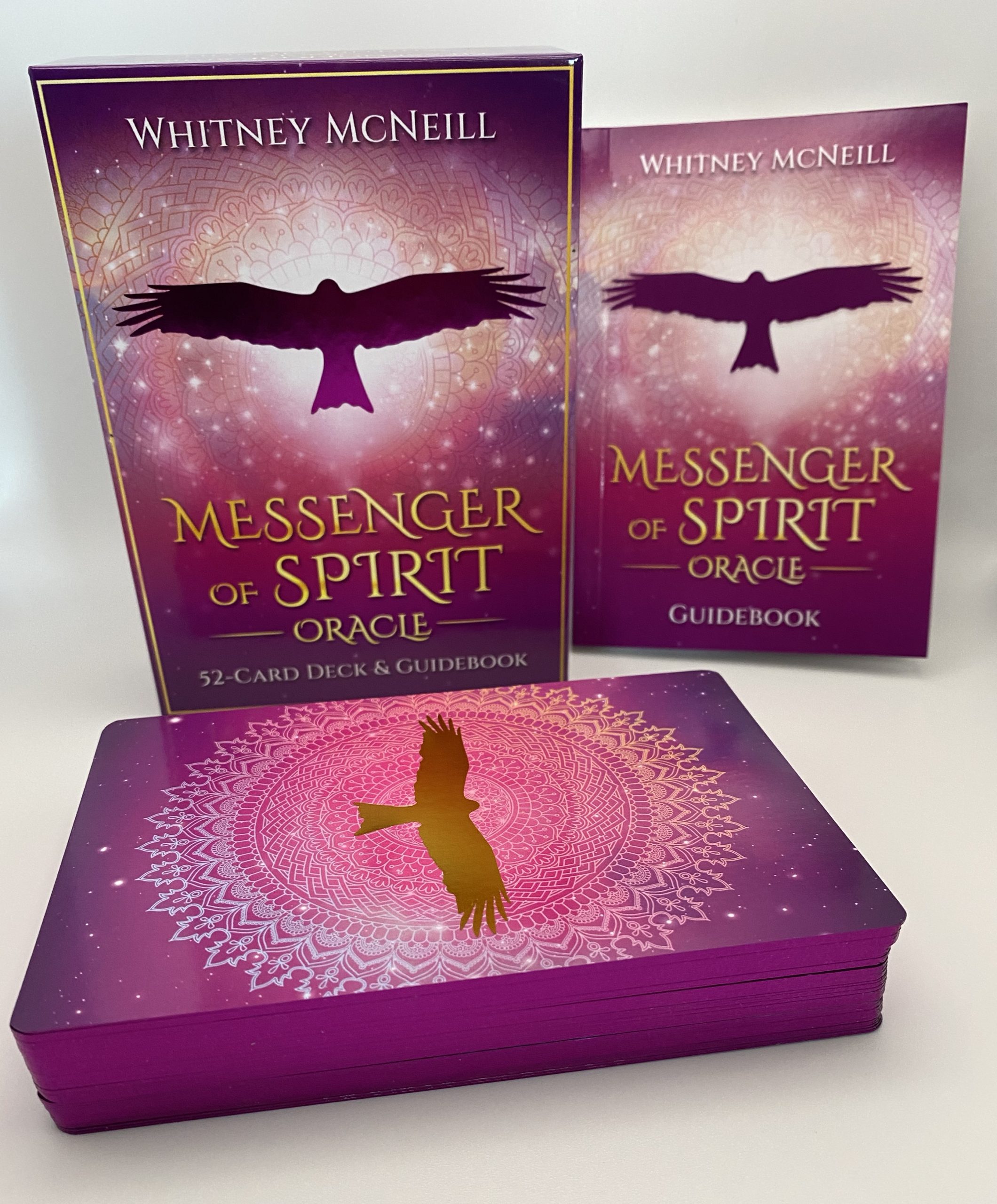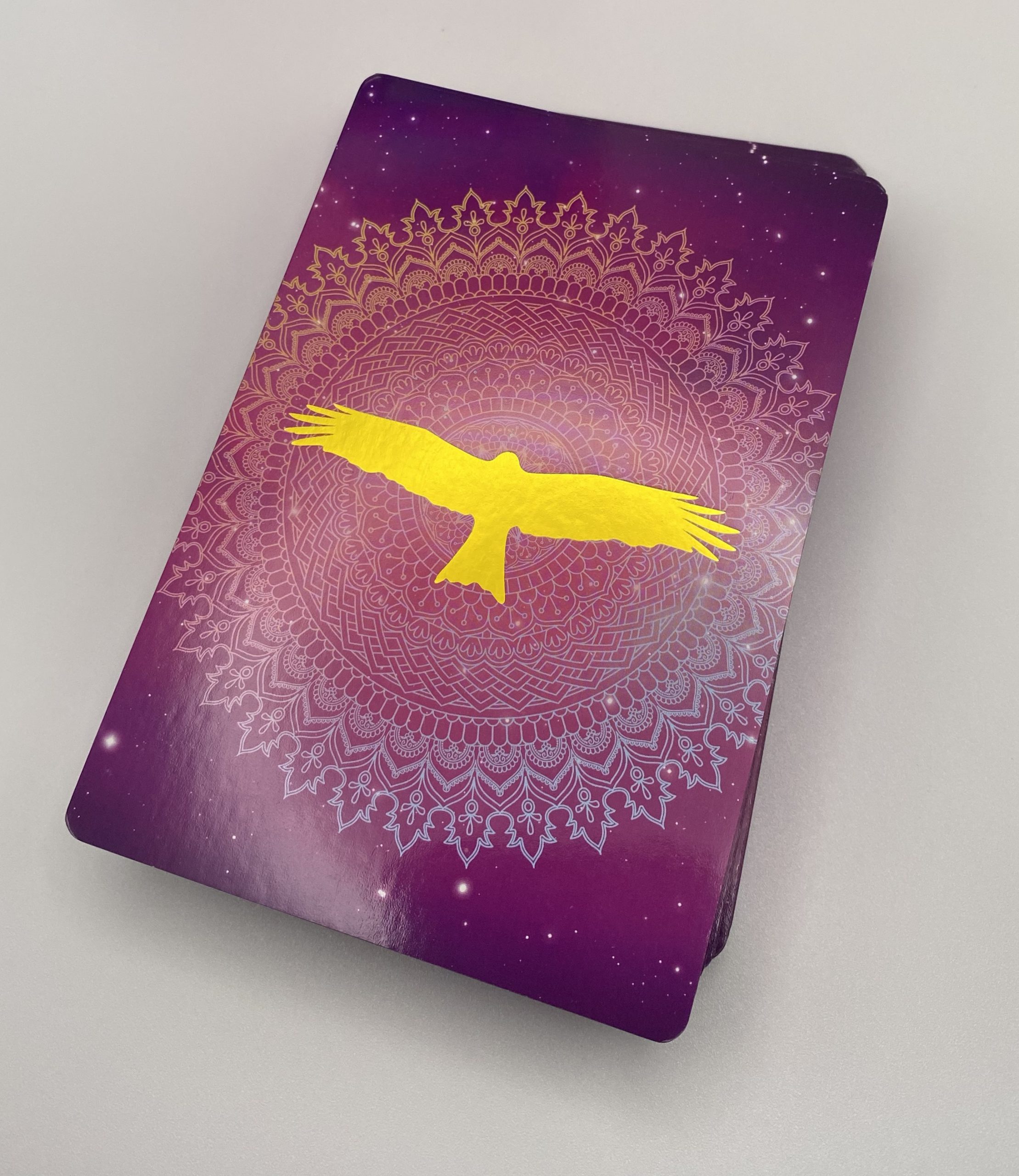 Receive Messages From Your Spirit Guides
Whitney is the creator of the Messenger of Spirit Oracle, Certified Medium, Certified Reiki Master-Teacher, Spiritual Mentor, and host of the Spiritual and Ambitious podcast. She is the owner of Messenger of Spirit, LLC and the creator of her widely popular program, 4 Intuitive Languages® where she helps spiritual and ambitious souls learn how to understand their intuitive messages and communicate with their Spirit Guides. She's helped over 10,000 people connect to Spirit.
Whitney has been a guest speaker for Amy Porterfield, Lily Dale, and at the Illuminate Film Festival for Suzanne Giesemann's film, Messages of Hope, which was sold out. Her writing has been published in OM Times Magazine.
Whitney resides in Sedona, Arizona with her husband.