Calling all spiritually ambitious, intuitive souls ready to fully step into their spiritual gifts.
Connect to Your Spirit Guides, Break Through Your Abundance Blocks, & Claim Your Life Purpose
A  journey of connecting to your intuition & purpose while creating the abundance you deserve. It's time to stop second-guessing & learn to trust and love yourself.
Calling all spiritually ambitious, intuitive souls ready to fully step into their spiritual gifts.
Connect to Your Spirit Guides, Break Through Your Abundance Blocks, & Claim Your Life Purpose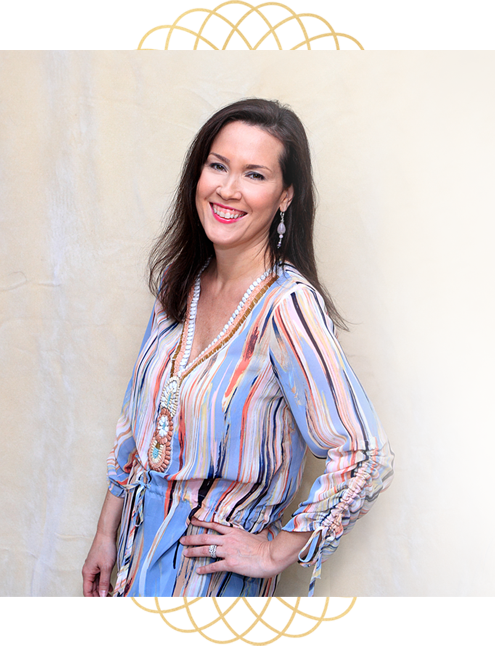 A journey of connecting to your intuition & purpose while creating the abundance you deserve. It's time to stop second-guessing and learn to trust and love yourself.

Whether or not you call yourself a Lightworker,  you're here for a purpose.
You were put on this earth for something more, even if you don't what what it is yet.
But you do know you want to live your life purpose, manifest aligned opportunities, and use your spiritual gifts to help others, right? It's time to stop conforming to who you think you're supposed to be, and start being who you really are. 
I know that as an energy-sensitive person who feels like they've had an intuitive moment (or ten), you're *finally* ready to: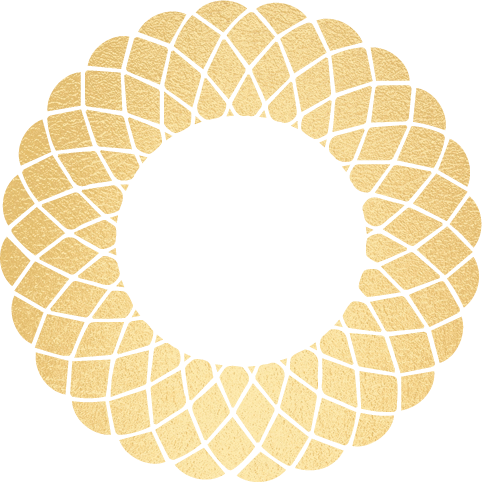 Open your intuition and trust your spiritual abilities (no more doubting the messages coming through)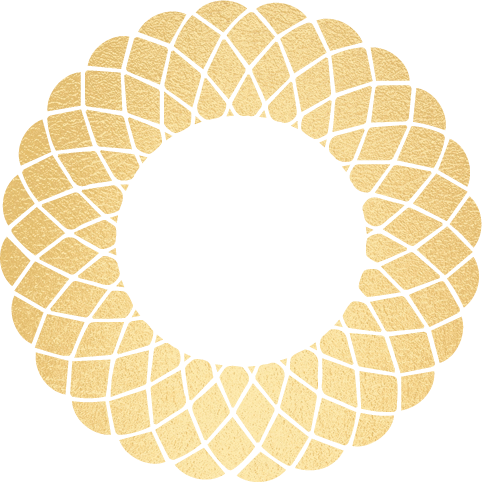 Clearly connect to your Spirit Guides (they're going to be your favorite team ever)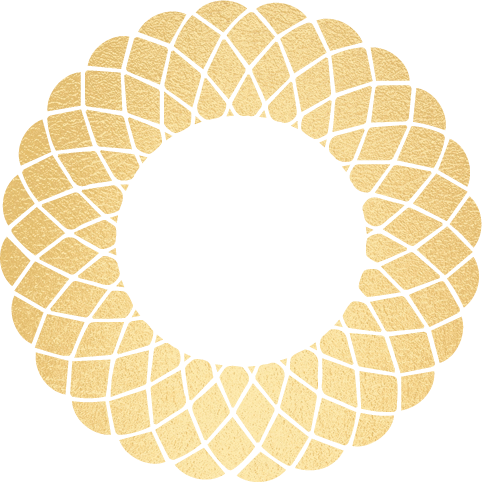 Feel confident on the next steps toward your life purpose (life's short, and your purpose awaits!)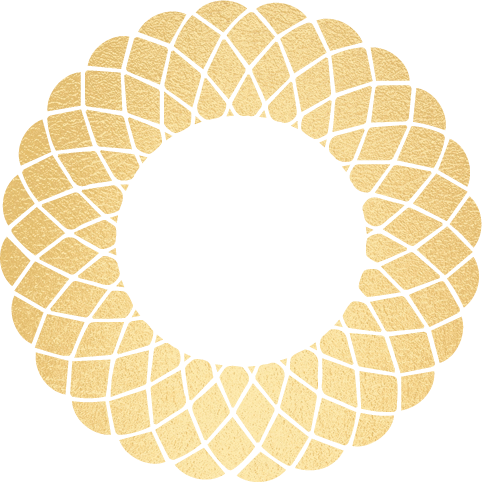 Control and hone your empathic abilities (say goodbye to energy vampires!)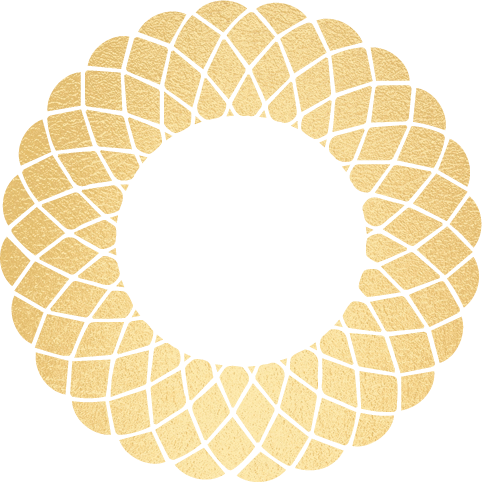 Make aligned decisions towards your life purpose (with your Spirit Guides nudging you in the right direction every step of the way)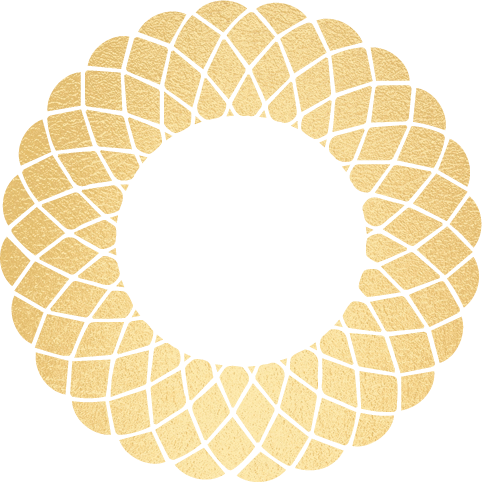 Receive an abundance of aligned opportunities (so that you can claim your worth and support those around you while you're at it!)
I'm sure you've already been looking for a way to trust and understand the Intuitive messages you get, while controlling your sensitivity and having a support system to get you there.
(It feels confusing — I know!)
what*every* spiritually intuitive person must know
→ Connecting to your intuition & Spirit Guides is the missing key that will allow you to align with your life purpose, attract financially abundant opportunities in your life, and lighten your vibration to clearly receive intuitive messages!
When you're connected to your Guides, you'll also…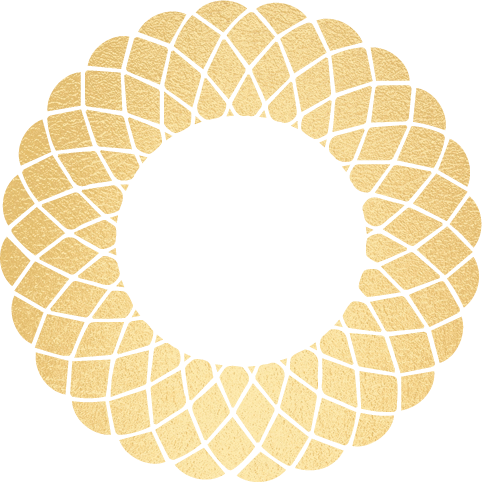 Find a sense of relief, wholeness, completion, and support — you're not alone!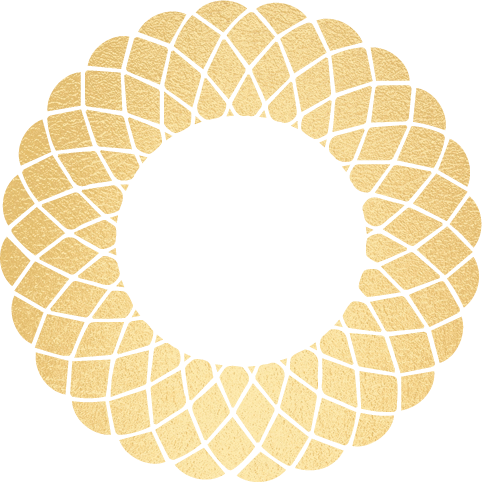 Give you the right guidance you need to make important decisions.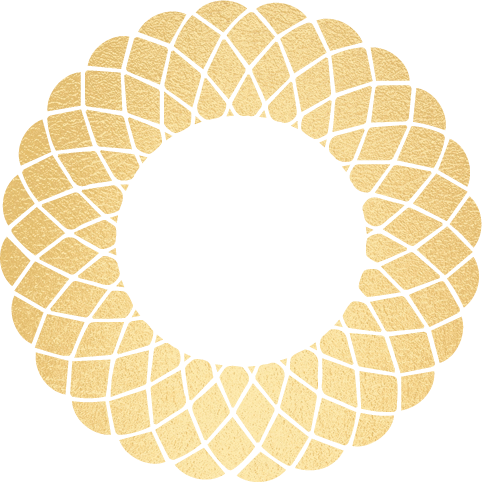 Remove fear, and have trust and have confidence in your intuitive gifts.
BUT HERE'S WHAT YOU MIGHT NOT KNOW about your intuition & spirit guides…
When you consistently make your intuition a priority and learn the right techniques to clearly communicate with your Spirit Guides, you can: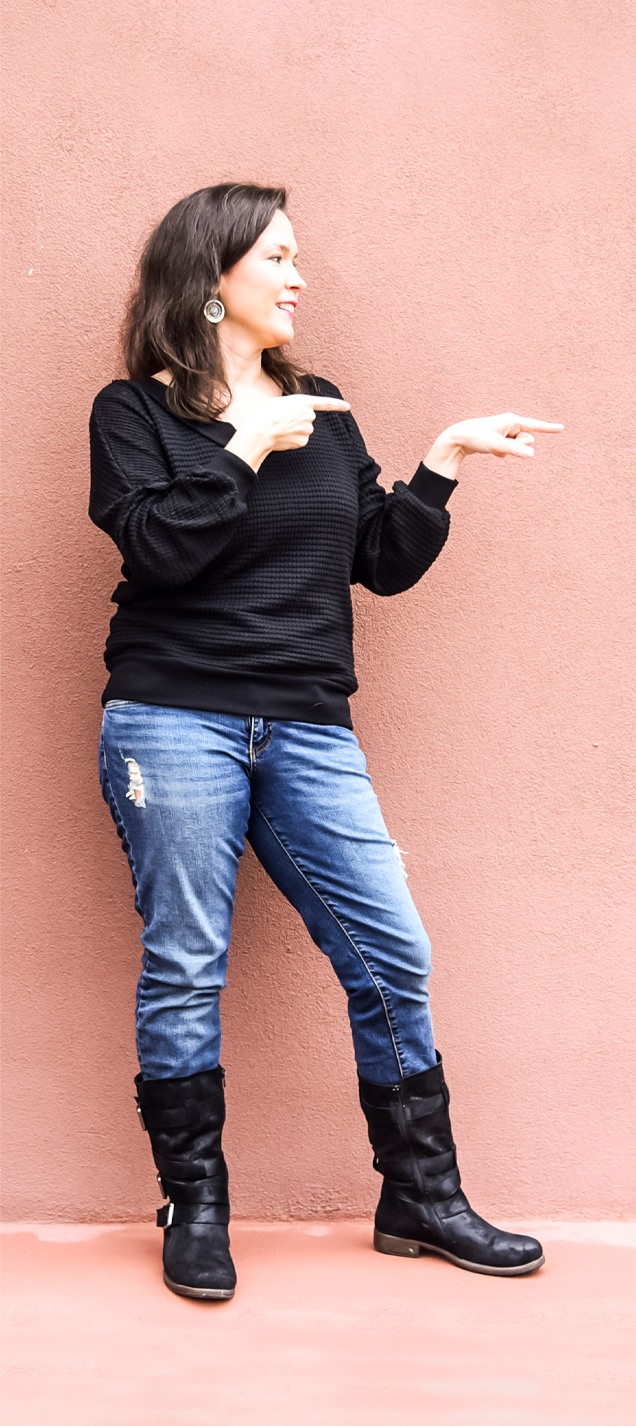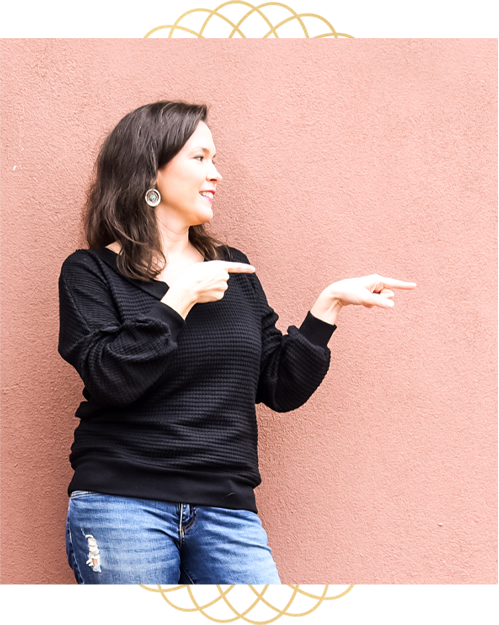 Align with your life purpose & Find that "missing piece"
Accurately receiving intuitive guidance from your Spirit Guides gives you insight to up-level your life so that you can fully live in your purpose and make what you've been dreaming about a reality! You are here for a purpose, and when you align fully to that purpose, your cup is full and you feel a sense of completion. 
Stop second-guessing yourself
You'll no longer have to second-guess decisions, or get stuck in "I-don't-know-what-to-do-so-I-won't-do-anything" syndrome, when you are connected "in" to your Spirit Guidance. Finally trust the messages you receive!
Manifest the right opportunities, relationships and financial abundance
Your vibration becomes lighter, so you start attracting relationships and opportunities that are in alignment with your new mindset, sensitivity, and vibration. Your Spirit Helpers seek out those new situations and people for you, and then guide you to them. Manifesting changes in your career, house, or partner to spend your life with? Hearing your divine guidance to say yes to the aligned opportunities, and no to the ones that aren't for you is key. (More on that in my own story later!) When you do the work to remove blocks and increase your self-value, you start to seeing more financial opportunities appear, too! SCORE! This alone can be LIFE CHANGING. *We all start out in different places and have different life challenges, but one thing holds true – your Spirit Guides are giving you divine guidance you need in the moment.
Feel confident and trust yourself in making intuitively aligned decisions
When you're consistent in working with your Spirit Guides, the easier it is to receive your Intuitive messages. When you're connected to your Guides, they help laser focus your clairvoyance, clairaudience, clairsentience, and/or claircognizance channels, and you no longer feel confused, fearful, or anxious that you are getting the right messages. You're able to move forward on your path with confidence.
Stop energy drain & Heal your Spirit
No more energy vampires, please! Learn techniques to protect others from draining your energy, so that you can experience an increase in your energy levels. When you connect to your inherent abilities and worth, you learn to love yourself and heal your Spirit.
Remove blocks and kick unworthiness to the curb
Yes, the messages you receive are worth listening to and everything you attract into your life can truly be intentional! It's time to claim your worthiness. You deserve all the abundance you can handle and can attract your intention. (Job, relationship, money, happiness, etc.) You'll become more aware of what's been holding you back so you can remove them.
I wanna connect fully to my Intuition, Spirit Guides, and Abundance! YES!
*Finally* uncover your true purpose!
"I used to feel so out of touch with myself and was really looking for something more meaningful and exciting in my life — I've always wanted to help others but never knew how to get the ball rolling! When I joined IAA, I was spiritually curious and wanted to have a better connection with source — and it all confirmed that I am an empathic helper. Now, I have the tools I need to bring in more balance, declutter and get aligned so I can live a more authentic and meaningful life. Plus, I can finally put a finger on what my purpose truly is!"
– Katrina Russell, Account Manager
I'm fully supported! I'm really intuitive.
"I wanted to see if I had intuition, and after taking Intuition Abundance Academy, I can intuitively and accurately read Oracle Cards and know that I am intuitive – for real. Spirit WANTS to communicate and I'm not alone in this life and am fully supported."
– Krystal Rodgers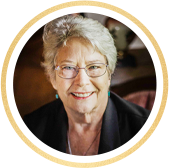 One program. Endless ways to connect with your spirit team.
"Before, I only had a high-level understanding of how to develop my intuition and I was so confused about my direction in life and my purpose. Now: I've discovered multiple ways to communicate with my guides, who in turn support my inner guidance toward achieving my life purpose… And these connections have led me to surrender to my goal of writing my memoir! Even better — every hot seat call helped me feel like I was sitting with Whitney in person. I loved it!"
– Dawn L. Anderson, Writer & Author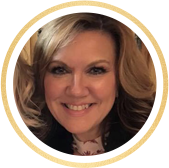 Stop questioning, start manifesting.
"Before, I used to question the messages I received. But now I'm finally able to communicate consistently with Spirit and manifest successfully on a consistent basis!"
– Denise Lawson, Entrepreneur (owner of Elite Research, LLC)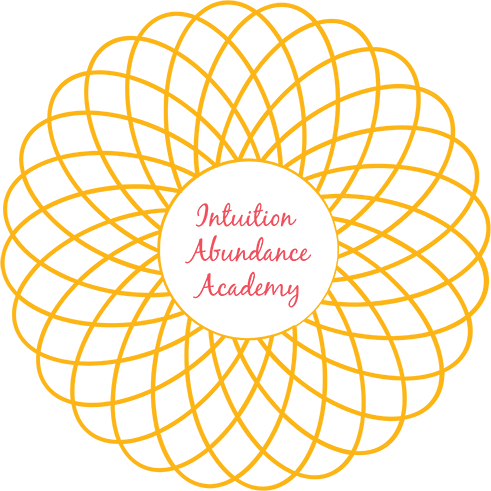 The *only* foundational, step-by-step 10-week spiritual mentoring and group coaching program that teaches you how to confidently connect to your Spirit Guides, clearly receive intuitive messages and remove blocks to abundance… 
So that you can identify and align fully to your life purpose, attract aligned opportunities and start trusting your spiritual gifts while creating the abundance you so deserve.
Say hello to…
Weekly lessons and training (lifetime access)
Live Q&A and coaching calls with Whitney
Personalized mentoring and support from Whitney in a group environment.
New like-minded, spiritual community members
Additional support from our select Intuition Abundance Alumni Mentors
Exclusive bonuses — including guided meditations, mini-courses, past life experiences and more!
For beginners and intermediate spiritual students alike who want a core foundation and step by step process to understand their intuitive gifts, connect to their Spirit Guides, claim their purpose, and step fully into their worth. 
I've taken everything I've learned about communicating with spirit from my work with thousands of clients and students and channeled it into a comprehensive, step-by-step coaching, training and mentoring program to effectively receive your intuitive messages — and overcome your blocks. 
If there was ever a one-stop spiritual shop to pick up all the foundational skills — with a mentor guiding you every step of the way — Intuition Abundance Academy is IT.

– Meredith Johnson, Entrepreneur
 INTUITION ABUNDANCE ACADEMY IS THE ONLY PROGRAM OF ITS KIND THAT…
Keeps Your Time In Mind, So You Don't Feel Overwhelmed
Even if you're juggling the kids, on the go, or about to go on vacation, you can come back to this course at any time. You get lifetime access and can go at your own pace. Plus, a new module opens up each week, so you don't feel overwhelmed with all the information!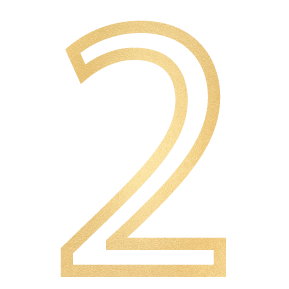 Gives You A Streamlined, Easy System To Communicate With Your Spirit Guides
The program is designed to get you the quickest results possible from start to finish. Everything you need to catapult your Intuition is all in one place and taught in the order you need! From learning about who your Spirit Guides are and what your Intuition means to having a full blown conversation with them. No more piecing things together!
Helps Spiritually Curious Students Open Up And Hone Their Skills
It doesn't matter if you are a complete newbie at a beginner level who wants to develop and open your Intuitive abilities, or if you've had previous intuitive training and are super sensitive and need to hone and refine your gifts. This program assumes nothing and starts at ground zero so that you get all of the education you need about Spirit Guides, Intuition, and how to receive your messages, while giving you techniques to control and manage super sensitive abilities.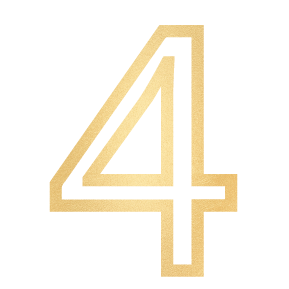 Teaches You Protection Techniques To Control Your Sensitivity And Empathic Ability
Whether you need help protecting yourself from energy drain at work from all the negative co-workers and negative naysayers in the family, or you are a practicing Medium, counselor, or coach who needs to block emotional energy from clients, you need a thorough foundation and structure to support your work with this course. You'll get effective techniques so you know where your energy begins and ends, and get relief from the energy vampires.
Shows You How To Communicate With Spirit To Clearly Receive Intuitive Messages In A Safe, Consistent, Effective Way So That You Aren't "On" All The Time
This program teaches a super safe and effective way to communicate with Spirit protecting you from energy drain and negative energies. You'll only be talking to the RIGHT spirits around you through tried-and-true techniques. You don't want to be "on" all the time, so we talk about boundaries to make sure you live in balance!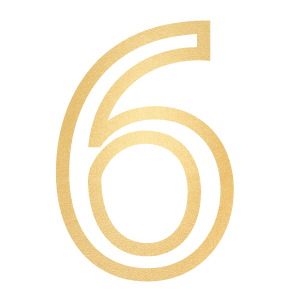 Gives You Personalized Support & Mentoring
This isn't a love you and leave you type of program! This is a group coaching and mentoring program where you get to ask questions to your fellow students, PLUS you will get me on LIVE video answering your personal Intuition questions. You will need that support as you learn your intuitive language and take steps towards your life purpose. You can also apply for one of our hot seats inside our live training to get more personalized attention.
Creates A Safe Environment To Open Up & Dive Deep
You've gotta do the work if you want any results. In order to do that, we need to hold a safe space for you to pour out your emotions, remove blocks, and redefine your new identity with money, life purpose, and how to receive your messages. It can feel a little like open heart surgery when we are being so vulnerable! We make sure the energy is clear.
If you're still reading this, you know that it's time to FINALLY put yourself first — and I know that Intuition Abundance Academy will give you the space and support to bring in more balance so you can live a more aligned, abundant life in tandem with your life purpose.
Are you ready to prioritize your path, purpose and unique gifts?

Hey, I'm Whitney — spiritual teacher and mentor, dog mama to my dachshund Ranger and *unofficial* pro chili vegan chef in my household…
And ooof — the road from a job I dreaded to teaching souls like you (the best job in the world) has been sh*tty, soulful and sucky all at once…
(Here's the trailer: it serves up a real lesson in what happens when we let fear hold us back from finding our way through the fog.)
I'll back up a decade ago when I was…
Drained from my 60-hour workweek helping someone else fulfil their dream
Stuck in my destined-to-fail marriage
Suffering from mysterious health problems
Giving ALL my energy away to negative and needy people
I felt lost, confused, and stuck in the same hamster wheel cycle, not sure how to get to the next step.
And naturally, I just couldn't see the higher perspective at the time.
But as an empath, I *knew* something had to change.
Find my life purpose and start a career I loved
Have a direct line of Spirit Guidance and support, so that I knew what the next right step was on my path
Learn how to conserve, protect, and manage my empathic ability while at the same time, open my Intuition.
So I took every step necessary to do exactly that — committing wholeheartedly, even though it freaked me out inside.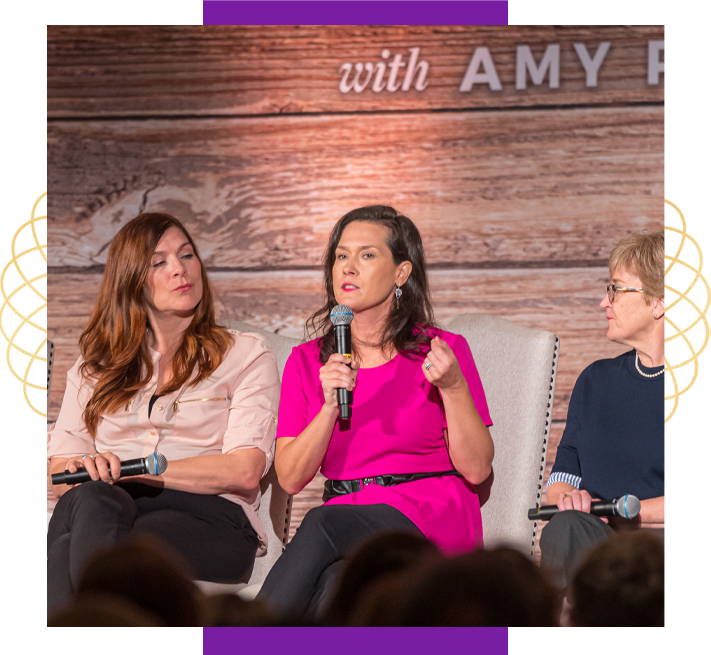 After developing my Intuition to clearly understand and trust my Spirit Guides, it's led to opportunities like…
Leaving my job and starting my own successful, 6-figure business (even though everyone around me thought I couldn't) 
Living my life purpose — to serve souls like you — and I've helped 10,000 students and clients connect to their spirit guides (no biggie) and cultivated a community of 30,000+ seekers 
Finding my life partner — even when I wasn't seeking a relationship (thanks for guiding him to me, Spirit!) — and totally gets my "woo" side 
Multiple visibility opportunities — I became a Certified Medium, taught in Lily Dale, New York, spoke at the Illuminate Film Festival, had my own radio show, and have had articles published in OMTimes (I'm famous! Just kidding.) 
Finding support from like-minded community, personally and professionally, who have challenged me to rise higher than I thought possible 
Serving from a full cup instead of feeling like a straw sucking away at an empty cup, trying to scrounge up drops of energy (because my guides send me opportunities in alignment with my path) 
Taking big leaps in life, even when they seem like risks. I trust my Spirit Guides through the process. (Like the first $12,000 investment I made when I wanted to throw up. Or when I moved my entire family to Sedona with no logical plan. It's all been amazing.) 
Feeling supported and surrounded by other like-minded people, personally and professionally — and I'm longer drained.
And most importantly, getting

IN TOUCH WITH MY INTUITION

helped me say HECK YES to the things that light me up and NO WAY to the things that don't — even when they're scary AF.
If there's anything you take away from my story, it's this:
"You don't need anything besides a spiritual foundation, your unique gifts and a willingness to grow in order to access your intuition, overcome your blocks and receive abundance."
But you don't have to take it from me, either…
…Read through the abundance of love notes from our alumni inside our private community…
Try to keep track of your "a-ha!" moments, like Alma…
Finally

carve out mental and energetic space for YOUR spiritual self-care and stick to it, like Sheyna…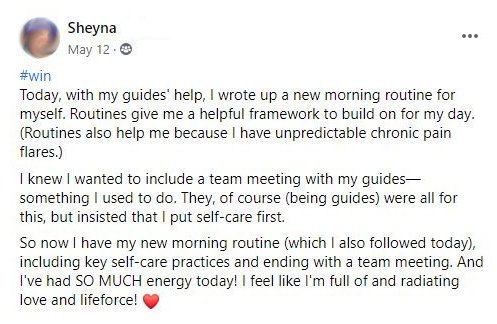 … And most importantly, feel connected and supported in a community of spiritually ambitious people who just GET you.

Start pursuing your life purpose, receive tons more energy and get in touch with your inner self, like Gladys…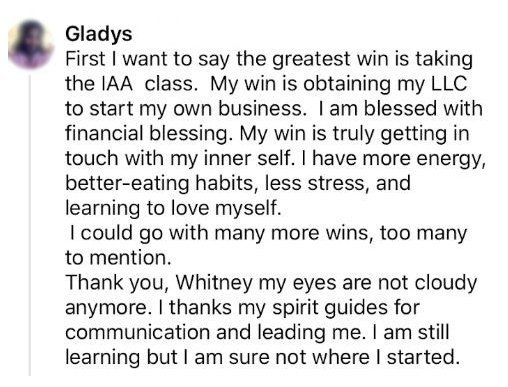 Get you some supportive Spirit Guides like Christopher did — just two weeks into the program…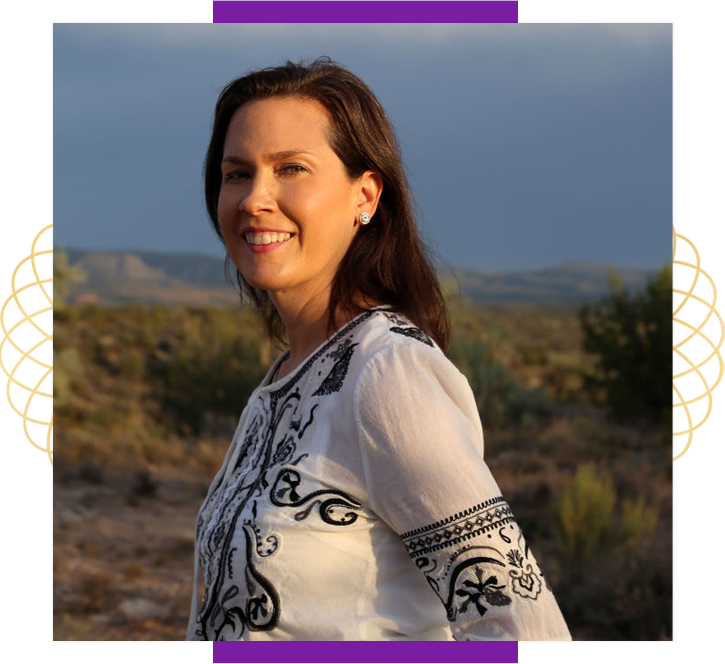 "I hope to see you inside the program. The techniques I teach were so instrumental in my spiritual growth and making sense of all the things I didn't quite understand. I realized I wasn't losing my mind, there were people that "got me," and that it was okay to live my life purpose and that I was worthy of abundance."
If you have any questions, please feel free to reach out to us!