Tapping Into Your Psychic Mediumship
 TAPPING INTO YOUR PSYCHIC MEDIUMSHIP
When it comes to Mediumship, the big questions that consistently come up are "Am I Medium?, "Can I give readings?", or "What/Who is a Medium?". We'll answer those questions to help you Tap into your Psychic Mediumship during Mediumship Week, Feb 15 – Feb 19. There will be LIVE Q&A sessions, more Mediumship videos, and an exclusive Intuitive Play Date where you can practice your Mediumship skills LIVE.
February is Mediumship Month here at Messenger of Spirit. If you're wondering about your specific abilities or just interested in learning more about what Mediumship is, we hope you'll JOIN US for Mediumship Week. It's FREE, but you need to sign up at

messengerofspirit.com/mw

.  
First, and foremost, Mediumship is the act of delivering messages from Spirit to someone else. Loved ones and Spirit Guides send messages through the Medium, and they, in turn, deliver the messages to the recipient. Some may have fear around Mediumship thinking, "If I become a Medium, all the channels will be open and I'll see Spirit everywhere!". However, it doesn't have to be that way. Tapping into your Psychic Mediumship can be done in a healthy and safe way. As a result of learning proper methods, the Medium doesn't need to sacrifice the strength or clarity of the connection to be safe in the process.  
Here are some key things to keep in mind as you are Tapping into your Psychic Mediumship:

TRAINING
The first, and foremost, key aspect of Tapping into Your Psychic Mediumship is to obtain training by learning a structured process that will allow you do it in a safe and effective way. Balance and healthy boundaries between the spirit and physical worlds keep us grounded and comfortable on both sides. We exist in both worlds simultaneously because we are a spirit/soul having a physical experience on the earth plain. Proper training is imperative to ensure a healthy balance between the two as you Tap into your Psychic Mediumship abilities.
PRACTICE TO UNDERSTAND THE PROCESS
Once you learn the process of safely and efficiently receiving messages from Spirit and how it works, experience becomes the key to Tapping into your Mediumship. Many who are just opening up to their Mediumship may say "I don't think I'm ready to receive messages – I have more to learn". But above all, experience you gain by exercising your ability is integral in Tapping into and increasing your Psychic Mediumship.
MAKE TIME TO COMMUNICATE WITH YOUR SPIRIT GUIDES
Regular communication with your Spirit Guide team is essential to get and keep the energy flowing as you are Tapping into your Mediumship. Showing consistent interest and excitement in the topic by actively communicating with our Spirit helpers our chemistry will change and align, as a result, so we become more sensitive to the energies around us.
Where our intention goes, the energy flows. As a result of paying more attention to the topic of Mediumship and actively working to learn about it, our Guides see how committed we are and they work with us to increase our sensitivity in a safe way. Therefore they create opportunities for us to tap into and grow our Mediumship abilities.
INTERESTED IN LEARNING MORE? SIGN UP NOW FOR OUR FREE MEDIUMSHIP WEEK FEB 15 – FEB 19 AT
MESSENGEROFSPIRIT.COM/MW
AND STAY TUNED TO JOIN THE MEDIUMSHIP IMMERSION THAT WILL OPEN LATER THIS MONTH!  
Join us for Mediumship Week:
February 15-19, 2021. Register here.
Wanna know the primary way you get messages from Spirit? Take our "What's Your Intuitive Type? Quiz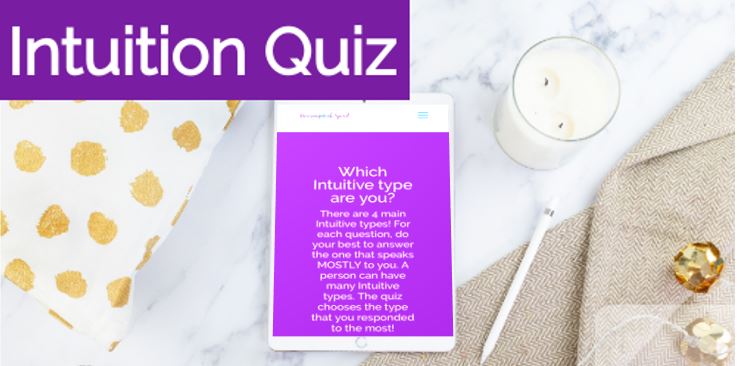 Please follow and like us: