Symptoms of Finding Your Life Purpose
 SYMPTOMS OF FINDING YOUR LIFE PURPOSE
What a funny way to start a conversation about Life Purpose…. Symptoms of Finding Your Life Purpose. "Symptoms"? Yes! There can be physical, tangible, real world effects when we live in our purpose. Life Purpose is the main reason we incarnate into this lifetime. Everyone's purpose can be expressed differently. Take Astrology as an example. You and a friend may both be born under the same zodiac sign. It would be true that you both have some similar qualities, but the way we live our lives in that sign and the effects of those qualities will be different.
How you find your Life Purpose is different for everyone. Some people come into their Life Purpose at an early age. They may not be aware it is their Purpose at the time, however they just have a love for doing that particular activity or learning about that particular topic. While others may not find that thing they find super exciting until much later in life.
There are several Symptoms to look for in determining if something is your Life Purpose…
SYMPTOM 1 : YOUR LIFE PURPOSE LIGHTS YOU UP
When something "lights you up" it creates a feeling of destiny and flow. You barely have to try. You love the thing you are doing. And time seems to fly when you are engaged in this activity.
SYMPTOM 2: YOUR LIFE PURPOSE FEELS NATURAL & EASY
When something is your Life's Purpose there is an ease in which it comes. That ease can manifest in the fact you want to leap out of bed in the morning to get started versus dragging yourself out and forcing yourself to do a job you hate. Or it may be that the activity feels effortless or that it is a perfect "fit" for your talent, body type, mindset, etc..
SYMPTOM 3: YOUR LIFE PURPOSE BRINGS YOU HAPPINESS
When you are living your Life Purpose your life will have an overall sense of Happiness. That is not to say you won't have bad days or get angry or hurt from time to time. However, generally speaking, you are overarchingly more happy than not when you're fulfilling your purpose.
SYMPTOM 4: YOUR LIFE PURPOSE IS NOT TIRING
When an activity is in alignment with your Life Purpose you will not be tired or drained by it. Obviously if it is a physical activity, your body may become physically tired, but you will not feel drained emotionally and mentally as you would when you are forcing yourself to do something you hate.
SYMPTOM 5 :YOUR LIFE PURPOSE GETS UNCOMFORTABLE
Sometimes that thing that comes so naturally and provides so much happiness may become uncomfortable in that way that, as humans, we worry about "why is this so easy?", "how long can this happiness last?", or even make you feel like an imposter as in "I don't have enough background or education in this to be this good at it."
SYMPTOM 6 : YOUR LIFE PURPOSE FEELS FAMILIAR
The last symptom that something may be your Life Purpose is that it may feel surprisingly familiar, maybe even inexplicably so. You may feel like you function so much beyond your knowledge level of that topic that you must have done this, or something very similar, before.
WANT TO KNOW MORE ABOUT FINDING YOUR LIFE PURPOSE.
Grab your FREE GUIDE:  7 Life Purpose Archetypes right here.
Wanna know the primary way you get messages from Spirit? Take our "What's Your Intuitive Type? Quiz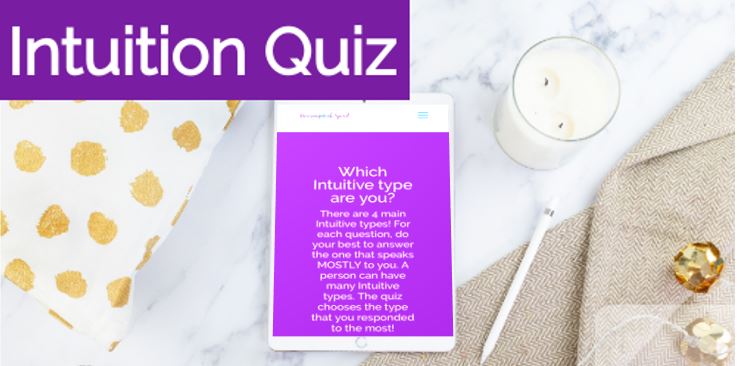 Please follow and like us: