60 Spiritual Business Ideas
Creating your Spiritual Business: 
STEPPING INTO YOUR LIFE PURPOSE LEADERSHIP
It goes without saying that the year 2020 has been a pivotal time for many of us.  It's created a space for us to learn who we really are, what we truly value, what we love (or don't love) about what we do.  Some of you may be saying, "I'm ready," meaning: I'm ready to to shift and stand in my own power, claim my gifts, and fully live my Life Purpose
Issues with money may crop up for spiritual people when it comes to charging for services they provide through their intuitive gifts.  Whether it stems from an issue with self-worth or that they simply cannot produce an income off of their particular spiritual talents and gifts, it's simply not true.  
If you feel like you can truly live your Purpose without starting your own business.  You love what you do and you feel like you are fulfilling your Purpose through that means, and that is perfectly amazing!  But some of you feel a pull to refine your life, make your own hours, define your Purpose for yourself, and feel the joy and freedom that can bring. 
2020 has changed a lot of perception.  Services don't "have to" be held in-person any longer.  A large number of people who, a few months ago, were not in favor of the virtual mindset have been forced to adopt it.  Making it more widely accepted and commonplace.  This creates the opportunity for your spiritual business to have a much farther reach and much wider impact than you may have ever thought possible.
So, if you are of the mindset that starting a spiritual business may be for you, I wanted to gift you a little inspiration to help get you started.  Go to
Messengerofspirit.com/ideas
to get a list of 60 ideas for a Spiritual Business. 
Don't think you can't do any of the things on this list.  If you have experience in a particular area or lived through a particularly difficult time and successfully made it to the other side, you can be considered an expert in those areas.  Although they can be of help, you don't necessarily need a degree or extensive training to share what you've "expertly" learned through your own experiences to help others who are currently walking a similar path.
Not all businesses have to revolve around spirituality as the main centerpiece. Here are some examples:
If you have a talent for creating a WORK / LIFE BALANCE; that is a great BUSINESS OPPORTUNITY for you.

If you have a talent for creatively ORGANIZING SPACES; that is a great BUSINESS OPPORTUNITY for you.

If you have an innate knack for understanding INSURANCE POLICIES; selling insurance may be a great BUSINESS OPPORTUNITY for you. 

Any business can be a SPIRITUAL BUSINESS that incorporates your LIFE PURPOSE.   
So, the examples listed above are "not spiritual" you say?   Well, I respectfully disagree.  If you are here listening to this, you are a spiritual person and ANY business in which you utilize your intuition and connection to Spirit IS a SPIRITUAL BUSINESS.
In my opinion Hairstylists have one of the most spiritual professions of all.  Usually they are the Helper Life Purpose archetype.  They help you feel your best by styling  your coiffure to perfection, and many also give really great advice which fulfills their helper purpose in a different yet totally needed way.
Go to Messengerofspirit.com/ideas now to get your copy of 60 IDEAS FOR A SPIRITUAL BUSINESS.
If you have an idea that is not on the list, don't worry.  Whatever feels right to you and makes you really excited is what you should DO.  Our wish for you is you find your opportunity to LIVE your PURPOSE fully and with all the happiness and joy you deserve.
Need some inspo to start your business? Download 60 Spiritual Business Ideas here.
What's your intuitive type? Take the quiz! right here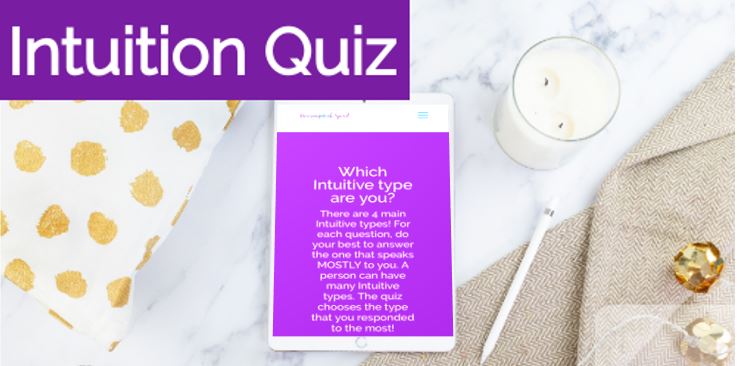 Please follow and like us: