Keeping Energized with Essential Oils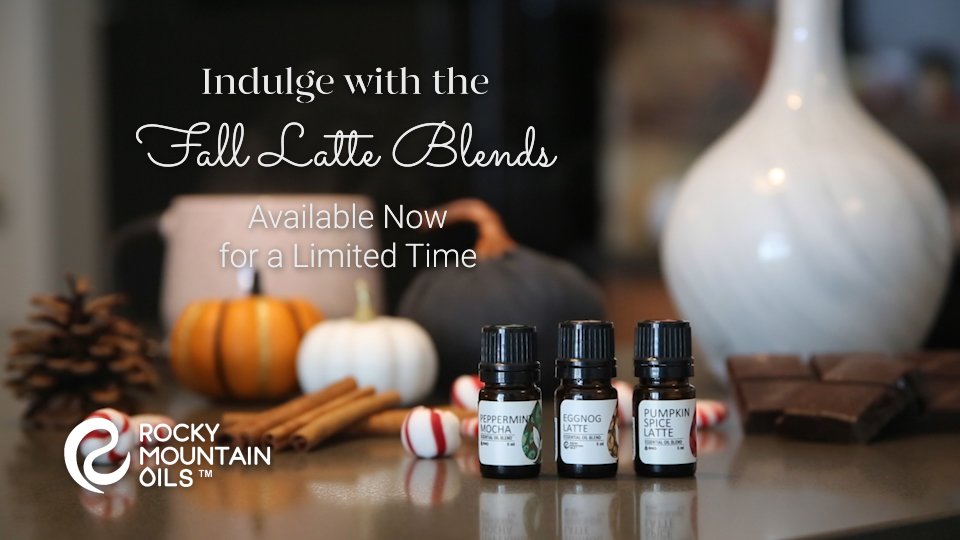 Keeping Energized with Essential Oils this Fall
Review of Rocky Mountain Oils Fall Latte Blends
I am excited October is here! I love October. I used to love it because this is the month when people start talking about Spirits in normal everyday conversation. Now, I talk about Spirit everyday of my life, but I still love October because of the weather and pumpkin spice creamer. (Anyone?)
Yep, I'm that girl that loves pumpkin spice. Now, I cut my coffee intake waaaayyyy down, but I've found another way to get an "energy fix" on pumpkin spice. In fact, I'm using this technique right now as I'm writing this.
I'm always concerned with what is healthy for me. I have a bit of a regimen that I use. I'm extra picky about certain things like this:
Not eating anything with chemicals in it. I want to make sure I can understand all of the ingredients.
Watching what I put ON my body.. I want to make sure whatever I use is free of harmful toxins and estrogen.
I have a super sensitive nose…(and my sinuses too!) so I want to make sure I'm not using any "fake" scents with toxic chemicals. Because of this, I turned to high quality essential oils as a healthy, alternative option.
As a kid during the fall and Christmas, I used to love the scents sold in stores, but as a health conscious adult, it was hard to find essential oil blends that had the same effect.
Like I said, I'm picky. In the past year, I've ordered from 4 different essential oil companies to compare quality, ethics, and the energy of each company. I think I've found THE BEST solution – Rocky Mountain Oil Fall Latte Blends.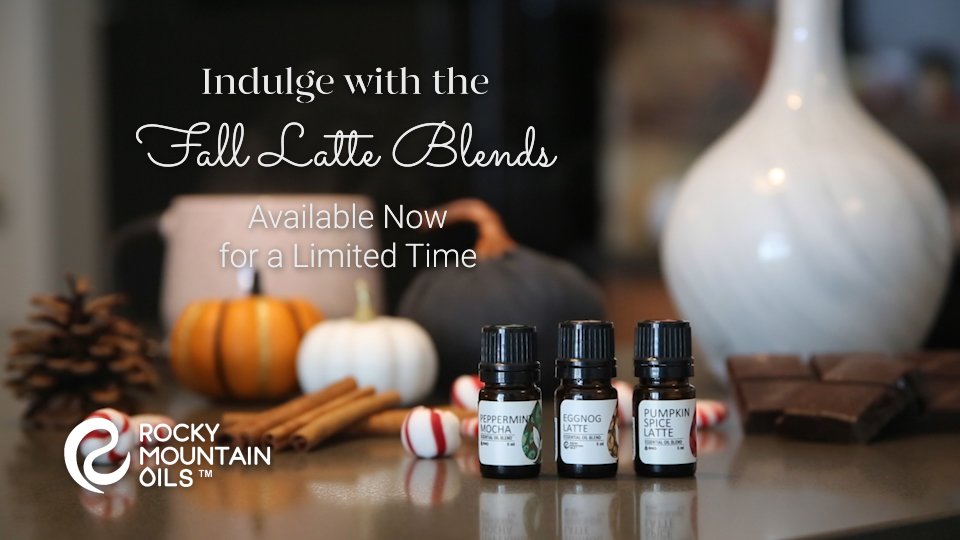 1) Pumpkin Spice (enjoying it RIGHT NOW)
2) Peppermint Mocha (Heavenly)
3) Eggnog Latte (Brings back childhood memories for this now vegan.)
Each oil seems to bring up memories for me. That warm, loving feeling you used to get with family. Kinda feels like a fullness in your tummy.
These oils are a great way to lift your energy when diffused in your home or office space.
Any Empaths out there? I feel ya… We can get drained sometimes. Cinnamon bark and coffee essential oils are in each one to uplift and give us a bit of an energy boost. Here's the breakdown:
This blend keeps me smiling. Some of the oils in this blend include orange & cinnamon bark which help the sacral chakra (emotions, joy.) The holiday season can get a bit overwhelming with all the hustle & bustle, so it's nice to have an ally to help me get back into joyful mode. Clove bud oil is included too, and can help filter out other people's emotions & funky energy. No wonder it is uplifting.
 Morning person? I don't seem to wake up bright eyed in the morning, but this blend gives me an extra "energy surge" to wake up in a comforting way. One of the obvious essential oils in this blend is peppermint. Peppermint helps balance the solar plexus chakra (energy), throat chakra (communication), and heart chakra (feeling like you can breathe emotionally.) It is a great way to start your day, as it has coffee essential oil, but is balanced with Balsam of Peru for a very comforting and balancing feel.
Wow. So nice to have this eggnog aroma as a vegan. With nutmeg as one of the oils in this blend, it really works on my root chakra. I go back to happy memories and am reminded of family. Nutmeg can also assist with all chakras, but the root chakra really hit home for me, in a soothing way. It may have something to do with Balsam of Peru, too. This gives a very calming and grounding effect that gets me back in balance.
I'm in love with these, so I had to share it. I really love the company, RMO because they produce high quality oils (Guaranteed S.A.A.F.E), are NOT a MLM company, offer a 90 day money back guarantee, and offer free shipping in the US!
Happy FALL!
? Whitney
All the links in this article are affiliate links, which means I may receive a small commission. I am a proud affiliate because I LOVE these products, and would never partner with someone I didn't trust.

Please follow and like us: