Ep 2: How to Trust Your Intuition
How to Trust Your Intuition
You add a different flavor to the world. That's intentional; it's for a reason. It's also why your energy, your guides, and the messages you receive are going to look and sound and feel unique to you.
I am often asked "how can I know which messages are for me?" Today I'm going to explain how you can learn to trust your intuition and the guidance it provides for you.
Stop comparing yourself to others.
There's something in all of us that compels us to seek out how we "measure up" to others. It's not always a bad thing, but when it comes to trusting yourself, comparison isn't going to help.

Develop a consistent practice
Make your intuition a priority. Begin with a daily practice. 15 minutes a day will help you receive your messages and learn to trust them as well. Hear the simple exercise you can do to help you boost your intuitive "muscles". It's super simple and powerful.

Document your messages
I like journaling. If that's not your thing use a voice recording app. When you keep a record of your messages you receive validation. It's one of the best ways to understand and build trust in yourself and the messages that you receive. There is a way to do this with others and I outline how you can do that too.

We think this has to be hard. It does not!
When we were born, we had the ability to see and understand our own energy and the energy of others. When you put yourself into the spirit of receiving, you still can. Hear how you can shift this mind-set. Spirit has a plan for you, and it was never meant to be hard to hear or receive.

Are you always busy?
Is your brain always on? Do you feel like you must stay busy? Do you have to be doing something to feel deserving? I want you to know that's not true. When you take some quiet time for yourself, you will be in the energy of receiving.

Let it be easy!
Your homework: listen to the podcast and make time to receive.

Quotes:
When you are taking time off, you are in the energy of receiving. – Whitney McNeill
Let it be easy. – Whitney McNeill
Questions? Contact us here.
Wanna know the primary way you get messages from Spirit? Take our "What's Your Intuitive Type? Quiz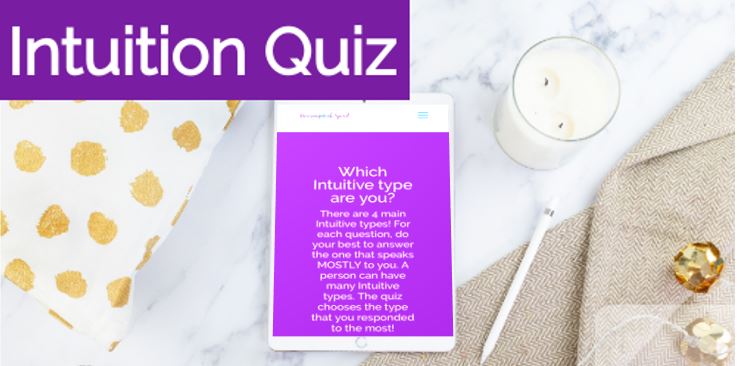 Please follow and like us: