Ep 3: Getting the Courage to Live Your Life Purpose
Getting the Courage to Trust Your Life Purpose
When you find your life purpose, it's a pivotal time. It's exciting, scary and can often feel overwhelming. Everyone is born with a life purpose archetype. Your purpose is an energy, and the path is your vocation, the way you choose to walk your path.
I've been where you might be now. Hear how I realized that my healing archetype wasn't my primary purpose. I had to make a pivot, and like you, it wasn't always clear.
Earlier in my life I had significant health issues. When conventional medicine didn't work, my aunt insisted that I pursue other modalities.
You'll hear how my life was transformed in just a few days. It wasn't without a bit of doubt, but I was so ready for healing, I embraced it.

I knew that people need to understand that they can have healing in a different way.
Hear how you can shift into a place of allowing. It will help you start on the path to your purpose. Find your way to be filled with joy. Listen to your intuition and follow your path.
I am sharing my personal story so you can understand how taking steps along the way helped me gain clarity and confidence. Yes, I was taking time to listen, while I was also taking inspired action.

Hear how I figured out when it was time to quit my job!
I took practical steps along the way. That helped me gain the courage I needed to make a big life change. Confidence comes with experience. Find out how I also talked to my family about this shift. I wanted their support, and I knew this was all new to them. Their concerns came from a place of love and concern.
It's okay if others don't get it. That's okay. They have their own journey. When you stand strong in your beliefs, they also have permission to follow their path.

If you are wondering what your life purpose is, be confident it will be revealed to you.
As you gain clarity, the people in your life will see the shifts as well. Hear how my body forced me to make a change. I had been thinking about making a shift for a while when physical challenges helped me see that it was time to move the energy.

When you have to make a change, and your spouse or significant other doesn't understand what should you do?
Hear the practical advice that will help you talk to the people who care about you. It's important to communicate your purpose. Get the 3 tips that will help you with these conversations.

Hint: this is why journaling and being able to point to validation can be helpful for you and others.

Follow your intuition on the timing. It will always provide guidance that is best for you
If you want to know more about your archetype you can download my guide. Once you figure out which one fits you, share it with me in our Facebook group.
Here's to staying spiritual and ambitious.

Quotes:
I knew that people need to understand that they can have healing in a different way. – Whitney McNeill
You are here to make an impact and help others. – Whitney McNeill
QQuestions? Contact us here.
Interested in discovering your Life Purpose Archetype? Check out my free Archetype Guide here. 
Wanna know the primary way you get messages from Spirit? Take our "What's Your Intuitive Type? Quiz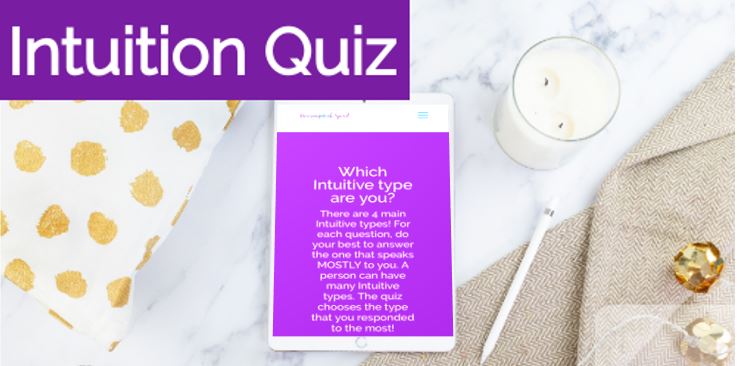 Please follow and like us: