Ep 8: How to Communicate with Your Spirit Guides
How to Communicate with Your Spirit Guides
Communication is usually a two-way street, yet many of us feel that communicating with our Spirit Guides is more like a one-way help line.
To find out more about your Spirit Guides and what they are, you can go ahead and listen to Episode 7. It's a great introduction.

Why should communicate with your Guides?
One of the biggest misconceptions people have about their Spirit Guides is that they are basically "on call" 24/7. In fact, it's always better to schedule a time to talk to your guides than to rely on chance.
There are several reasons your Guides will be more amenable to communication and will better help you if you pre-plan your meetings. First of all, you're creating a sacred time to talk to them.
Being consistent will also help you pinpoint exactly what you want to say and allow you to listen carefully with a clear mind to what they have for you as well. This will help you to learn the difference between what your mind or intuition says and what your Spirit Guides are saying.

When should you communicate with your Spirit Guides?
Hear how to set up your meetings for the greatest benefit to you in your communications. But whether you can find a specific time or not, remember that it's always more important to simply talk to them and listen to what they say to you.
I outline the steps I take to start and run my meeting with my Guides.
These include stating an affirmation, welcoming your guides, setting intentions, saying thanks, stating what you need and asking what you can do. These steps create a balanced flow between you and your guides.

How do you actually talk to your Spirit Guides?
Once you've followed the meeting steps, you can speak directly to your Guides. I share how I do this and other ways to communicate. I also share what to avoid in this situation.
And don't worry—your Spirit Guides don't peer in on all your thoughts! You'll learn about "intuitive thought" and how to use it to communicate, plus some tips on how to clear your mind so you can receive their messages. This last one is both the easiest and the hardest step.

How will you receive your Spirit Guides' messages?
I talk more about the intuitive language and how your Guides will use it to deliver their message to you.

Finally, what happens if you ask a question and receive nothing in return?
There are a few reasons why this might sometimes happen. I share some of the different blocks to hearing your Guides. Sometimes, ego can perceive things as negative even when they're not.

Want to learn more about communicating with your guides?
Take our quiz to find your intuitive language (which tells you the best way to communicate with them). And don't miss the free Spirit Guide masterclass, "5 Ways to Communicate with Your Spirit Guides." Links to both are below.
I look forward to helping you understand how your spirit guides assist you to align with your life's purpose and your business!

Quotes:
The more you make communicating with your guides a priority, the more you will see results. – Whitney McNeill
The more consistent you can be in clearing your mind the more… you receive Spirit's answers
– Whitney McNeill
Questions? Contact us here.
Celebrate with us! Subscribe, Rate, Review & Share the Spiritual & Ambitious Podcast for prizes!
Want to learn to clearly communicate with your Spirit Guides? 
Register Now for my FREE masterclass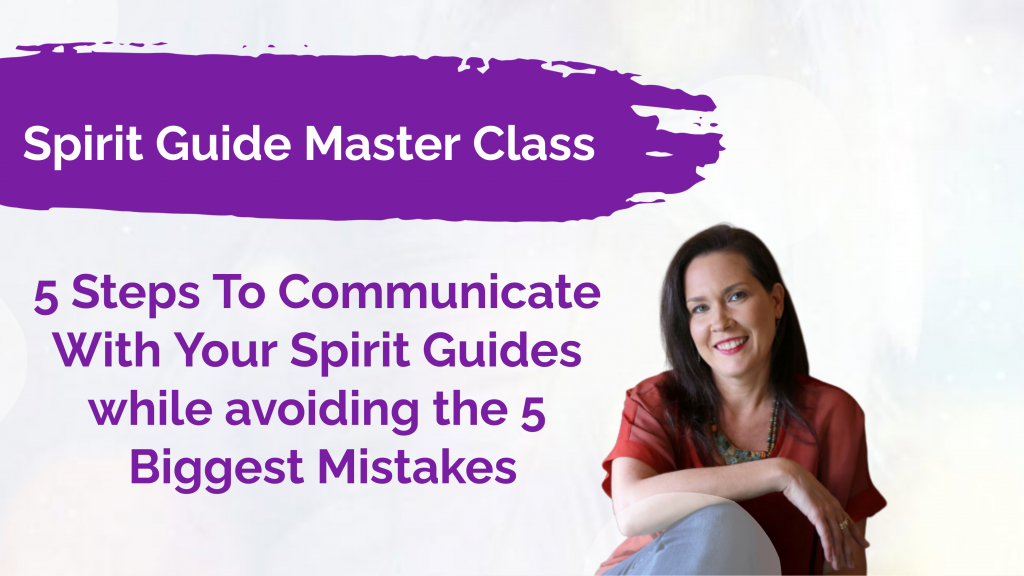 Get notified when Intuition Abundance Academy opens!  
Wanna know the primary way you get messages from Spirit? Take our "What's Your Intuitive Type? Quiz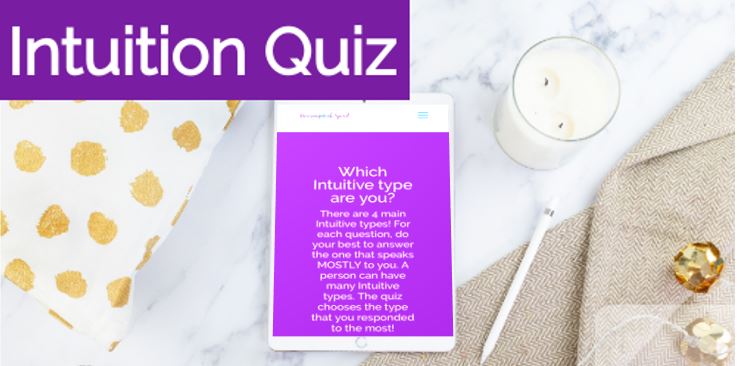 Please follow and like us: