What Does It Mean When I See An Orb
What Does It Mean When I See An Orb
If you watch any type of paranormal or "ghost" themed TV shows, I'm sure you're familiar with what it means to see an orb. Generally speaking when our clairvoyance (or the intuitive ability of the Seer) is waking up, it becomes more photosensitive and therefore they are easier to see the energy orbs are made of. If you're not sure of your intuition type, I invite you to take our quiz at messengerofspirit.com/quiz to find out.

What are the ORBS?
Orbs can be a simple release of energy or they can be a spirit manifestation (spirit lights). Orbs can be seen in photos or video taken by camera or with the naked eye in a dimly lit room and when you are more relaxed, like just as you are falling asleep. They can be seen with color or simply as white light. Usually as we begin to open up our clairvoyance (or Seer abilities) orbs may be how our Spirit Guides test the waters, so to speak. It's a fun and friendly way for them to start to get the Seer's attention.

What to do when you SEE AN ORB.
If you begin seeing orbs, take note and acknowledge the orb either verbally or using your inner reading voice. Show gratitude to the orb for manifesting for you, in other words, thank it for being there and allowing you to see it. Then clear your mind and ask if the orb might have a message for you. The messages that you might get are that the orb is simply energy or that it is a loved one/family relative in spirit, or perhaps it is a Spirit Guide. Take notice of the way you are seeing them. Do they typically happen more in a certain place (like in nature). Or at a certain time (like right before bed). These similarities may also be part of the message the orb is trying to communicate.
What NOT to do when you SEE AN ORB.
I don't recommend trying to "catch" orbs on video or in photos. I believe in a more authentic interaction between the energies. Although orbs do show up for us through this media platform, it is much more authentic when we allow them to present to us when they have a message than for us to actively pursue. If you are a Seer, invite your Guides and Loved Ones in Spirit to work with you in this way and allow the energies to manifest organically.

If you are serious about learning more about your intuition, Save the Date Sept 14-16 @ 11am PDT for our Intuition and Spirit Guide Challenge.
Until then, if you'd like to learn more about your Intuitive Type….
Wanna know the primary way you get messages from Spirit? Take our "What's Your Intuitive Type? Quiz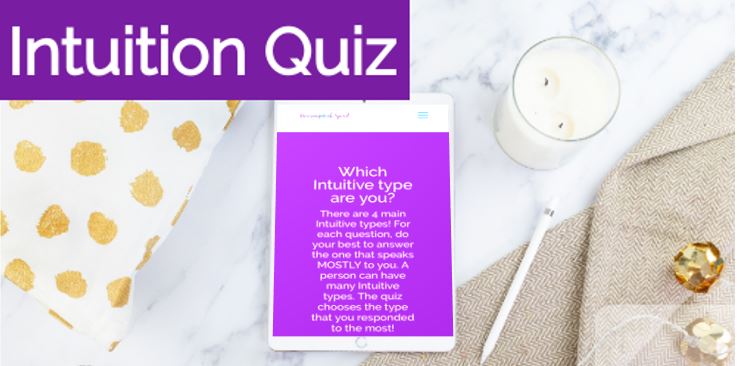 Please follow and like us: