Manifesting Your Next Level Goals
Manifesting Your Next Level Goals
Continuing our discussion of stepping into your next level and how your higher self and spirit guides help with that. Today, we're focusing on you and what may be holding you back from manifesting your next level goals. 
With manifesting, we have 3 components:
1) Our thoughts
2) Our emotions
3) Our actions
All three are equal parts. For example, you can talk a big game, but do you believe it or do you just "hope"? Do you take inspired action or steps to move in that direction?
As you follow your spiritual path and begin to work on manifesting your next level goals, ask yourself these 4 questions: 
How are you being supported to get to the next level?
Your friends, your family, the people around you – who are you spending the most time with? Are you surrounded by positivity, negativity, and those who believe in you? Make sure you find yourself a group of people who are similar to you or higher in vibration to form a powerful collective in your energy. 
How are you supporting yourself (to get to the next level)?
Manifesting your next level goals requires a lot of big energy. Are you supporting yourself to consistently continue the new energy that is required for your next level goals? Big energy and big energetic shifts are required for this change; how are you supporting yourself in this role?
Who is around you in your sphere for advice?
Seek out advice or mentorship from someone who has been there or understands. However, if you don't have anyone currently in your friend circle, seek someone out such as a teacher or a mentor. Know who is around you so you can understand how you can be supported. 
Do you let fear limit you when you step into next level things?
Finally, you get there! You got ready to make the shift, you took actions, you supported your energy, you received advice, but then comes the moment of truth – it's time to leap! …and then the ego steps in to keep you safe. Instead, you don't actually take the step, you don't make the investment, you don't follow through with the change. That's fear! Don't let that glass ceiling keep you stuck – break through the ego and those old stories you may be telling yourself. 
Free Masterclass!
Everyone can shift our of their current situation and move into the next level, but it's not always roses. Next Wednesday (July 29, 2020), messengerofspirit.com/higherself is a free masterclass with me. We'll cover: 
Common triggers that keep you stuck
2 effective ways to clear your energy
7 cycles of alignment
4 pillars of manifesting your next level goals
​
Ready to get Aligned? Join our Spiritual Group Mentorship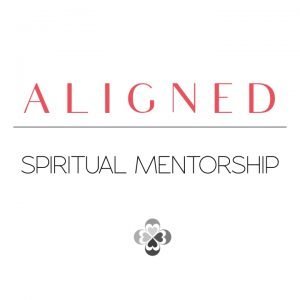 Please follow and like us: