Making Your Mediumship Decision
 MAKING YOUR MEDIUMSHIP DECISION
In Day 1 of Mediumship Week, Whitney walks through making your Mediumship decision. The definition of true Mediumship is one person receiving messages directly from Spirit for the purpose of delivering to an other person. Answer these questions to determine if learning Mediumship is the right decision for you.

WHY DO YOU WANT TO LEARN MEDIUMSHIP
Be honest with yourself and define why you're interested in the topic of Mediumship. Perhaps you have a desire to help others. Or maybe you see delivering messages as a special type of healing. No matter what your answer is, its important to understand you're unique "Why".
WHO DO YOU WANT TO HELP WITH MEDIUMSHIP
Take the time to get clear on exactly who it is you would like to help with your Mediumship abilities. Defining your Who sends out the intention of the type of person you want to attract as clients as well as the type of work you want to do with the skill.
HOW DO YOU WANT MEDIUMSHIP TO SHOW UP IN YOUR LIFE
Are you just curious and want to learn Mediumship just to understand the process better? Maybe you have a desire to learn Mediumship in order to start your own business doing readings full time. Or perhaps you're already a Reiki practitioner, do therapeutic massage, are a councilor or teacher and feel the skills of Mediumship could allow you to help your clients or students even more. All of these ways are equally valid and identifying how it will show up for you personally, will continue to stoke your desire to learn more.
HOW SERIOUS ARE YOU ABOUT MEDIUMSHIP?
Consciously setting parameters around your level of excitement and dedication to learn Mediumship sends your clear intention out into the Universe and you begin attracting additional Spirit Guides that can help you learn and hone the skill of Mediumship.
WHAT'S BLOCKING YOU FROM MEDIUMSHIP?
Last, and most importantly, what has blocked you from exploring Mediumship up to now? If you're serious about learning the skills and have made the decision that Mediumship is for you, identifying any blocks or limiting beliefs that may be holding you back is a very important key to opening up to your abilities. By removing the blocks and addressing any self imposed limits creates a clear path for messages to flow.
IS YOUR EXCITEMENT GREATER THAN ANY BLOCKS OR LIMITING BELIEFS? IF SO….
JOIN THE WAITING LIST FOR MY MEDIUMSHIP IMMERSION THAT WILL OPEN LATER THIS MONTH!  
Join us for Mediumship Week:
February 15-19, 2021. Register here.
Wanna know the primary way you get messages from Spirit? Take our "What's Your Intuitive Type? Quiz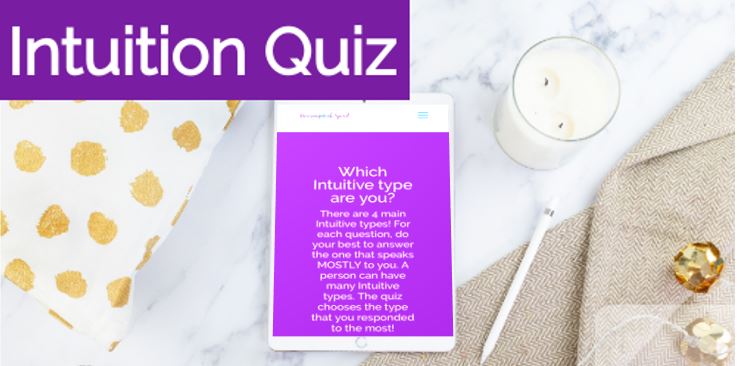 Please follow and like us: