IS MEDIUMSHIP FOR YOU?
As we continue to celebrate Mediumship Month, and continue to explore the topic, you may be asking at this point is Mediumship for YOU?
If you are wondering we have to be honest. Mediumship is not for everyone.  However, every person on the planet has the potential to develop their Mediumship abilities. After all, we all possess intuition. Some of us embrace it while others may have buried it, but regardless, we all have the tools to tap into our Mediumship if we so choose. 
I was always interested in the subject of Mediumship and thought it was amazing and cool.  But when it came down to taking a Mediumship class, I remember a specific conversation with my mentor. He told me I would have to give readings to people and also do public readings. I never saw myself as a Medium in that way because I had  limiting beliefs and preconceived ideas about what a Medium was. "Was Mediumship for me?" I didn't think so. Is Mediumship for you? You'll feel it in your gut if it is (even if it's buried deeply under your fear and ego.
When I got readings from Mediumship, I was told I would be doing the same for others at some point, but that visceral reaction remained. There was NO way I'd be delivering messages myself!  
Before moving forward, I had to unpack all my limiting beliefs: things I was told, the way TV shows portrayed true Mediums, and the fear of what others would think of me. It was up to me to figure out for myself if mediumship was really for me and how it could fit into my purpose.
I knew I wanted to help people. I knew it sounded exciting to give messages from beyond to bring peace, healing, and comfort for others. I just got caught up in the stigma of what the world perceived a Medium to be. My purpose was staring me in the face, and my ego didn't like it.
If you have a desire to provide Spirit messages to others in some way, shape, or form, then Mediumship is most likely for you! However, it may look a lot different than that stereotypical picture you have in your head. Mediumship can take many forms. Is Mediumship for you?
The value of Mediumship is that you can decide how you want it to work in your life. It can present in any way that resonates with you and allows you to show up, be of service, and fulfill your purpose. Why do you desire to learn Mediumship? That desire and willingness to show up is an open door for your Guides to help you refine your technique and skill to give those messages more confidently.

IS MEDIUMSHIP FOR YOU?
YES, IF YOU DESIRE TO HELP YOUR CLIENTS EVEN MORE
Do you already provide some one-on-one service for an existing clientele (reiki practitioner, psychologist, massage therapist, etc.) and you want to be able to help your clients even more? Tapping into the messages spirit has for your clients can allow you to provide more targeted feedback that aligns to what they are needing at the moment.
IS MEDIUMSHIP FOR YOU?
YES, IF YOU DESIRE TO TO DO SPIRITUAL READINGS
Maybe the traditional definition of Mediumship is more what you desire. You are lit up by being able to provide Spirit messages to others in regard to their past, present, and future as well as messages from their loved ones in Spirit. This is what we will be teaching in the upcoming Mediumship Immersion. The traditional methods and a step by step process for giving a reading that is for the highest and best of you client and that is energetically safe and effective for you.
IS MEDIUMSHIP FOR YOU?
YES, IF YOU DESIRE TO BE A VESSEL FOR HEALING
Delivering messages Spirit has for someone can be an amazingly healing experience for them. You are able to show up for those people who have lost loved ones to the spirit plane and provide them with the connection they long for. You are the channel that shows up to deliver that message their Guides have been trying to communicate. Imagine how many ways you could use your Mediumship skills to fulfill your purpose & destiny, and be an overall better human.


Is Mediumship for You? Most importantly, have you identified the reasons behind your desire to learn the skill? If so, please join us for Mediumship Week and Mediumship Immersion (enrolling soon!)
WANTING MORE INFORMATION? SIGN UP NOW FOR OUR FREE MEDIUMSHIP WEEK FEB 15 – FEB 19 AT

MESSENGEROFSPIRIT.COM/MW
JOIN THE WAITING LIST FOR MY MEDIUMSHIP IMMERSION THAT WILL OPEN LATER THIS MONTH!  
Join us for Mediumship Week:
February 15-19, 2021. Register here.
Wanna know the primary way you get messages from Spirit? Take our "What's Your Intuitive Type? Quiz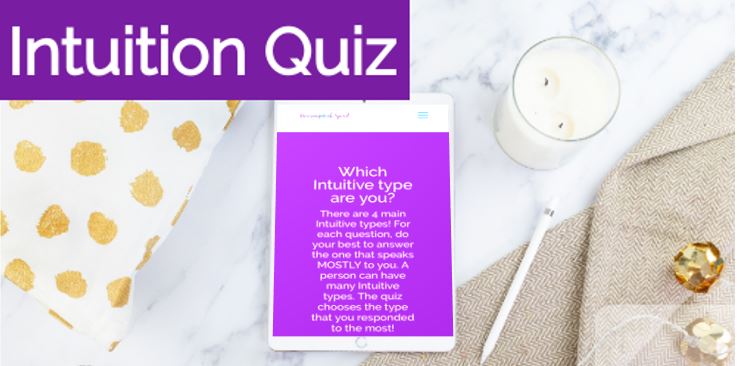 Please follow and like us: