Video 1: Identifying, Naming, and Removing Blocks
Raising Your Vibration to Align – Removing Blocks
Why are we doing this? Being a spiritually sensitive and ambitious spirit in this world, you may have found many different tools on your life's path to evolving and aligning with your life's path and highest good. You may have also found that when it comes to implementing and using these tools, you sometimes taper out, lose your gusto, or "life" happens and you get off course despite your good intentions. Why does that happen? How can we identify and overcome this issue? What can you do to begin removing blocks to your alignment.
On the other hand, you may even be someone who has already successfully used these tools and implemented these changes, aligned, upleveled, and wonder if you need to keep doing it. The answer is yes! You will find that alignment isn't a straight path, but an elevating circle. As you continue to raise your vibration and align, you will find yourself circling back to things you thought you'd worked through only to find that you are now meant to dig further and understand deeper truths. 
While each of our stories are unique, the limits we individually have are sewn together by a common thread: fear, ego, anger, and/or guilt. Check out today's video, day 1 of a 3 part series around identifying and removing blocks, overcoming self-sabotaging behaviors, raising your vibration to align and manifesting abundance.
Tomorrow, July 14, 2020 @ 1:00pm Pacific I'll be going LIVE on Facebook to answer questions about this video. Find me here: https://www.facebook.com/messengerofspirit.com 
​
Ready to get Aligned? Join the waiting list for our Aligned Group Coaching Mastermind.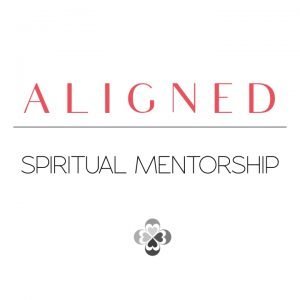 Please follow and like us: