How To Give Intuitive Readings
 HOW TO GIVE INTUITIVE READINGS
We are talking about everything Mediumship all February, which is Mediumship Month at Messenger of Spirit. We've already discussed if Mediumship is for you, the ways you can tap into your Mediumship abilities, and discovering why you have such a desire to learn more about Mediumship. The why is so important. The way Mediumship will look for you is as unique and individual as you are. Today, we're talkig about how to give intuitve readings.

If you've already made the decision and want to move forward in learning Mediumship, you are probably starting to wonder, "Is there a process for how to give readings?".  Yes there is! And today we'll look at the blueprint of how to give intuitive readings

Here is an overview of the 5 key steps, or blueprint, to follow in giving an intuitive reading.
COMMUNICATE WITH YOUR GUIDES
Talk to your Spirit Guides about your intentions for the readings you will be giving. First of all, if you're doing readings in your profession you'll want to let your Guides know the schedule for the day. Communicate to them what clients are being seen, how many readings you have scheduled, and what you would like to accomplish in the readings. That can be accomplished by saying something as simple as "send clearly any information that is for the Highest Good of my client".
GET PERMISSION
You want to make sure you have the client's permission to enter into their personal energy to do the reading. If the client is an in- person reading then you can easily ask them verbally if they willingly allow you into their energy field for the purpose of the reading. If the reading is more non-traditional, it is just as effective to ask their Higher Self to allow it.
CLEAR YOUR MIND
As the Medium, it is your job to be the clear and open channel for Spirit to get what needs to be communicated to your client. One best practice can be to allow Spirit to bring forth all they want to be known first and then allow the client to ask questions after. This will help you keep the channel clear and the flow of messages moving. It's important to clear the mind first because we want the message the client receives to be pure and come directly from Spirit. We don't want to be tempted to filter it through our own experiences and expertise or try to interpret it in any way. This is doing a disservice to your client and can possibly skew the message Spirit wants them to receive.
GIVE THE MESSAGE
The simplest answer to "How to Give a Reading" is just to say (blurt out, if you will) exactly what Spirit gives you. Don't feel the need to interpret. Don't process the message in any way. Deliver to your client exactly the message Spirit has given to you.
CLOSE THE READING
The last and most important step to any reading is the closing. Closing consists of showing gratitude to your client and verbally closing the session. This practice creates healthy boundaries for the energies shared in the reading. The client gave you permission to come into their energy and the closing creates a clear ending to that sharing. Your energy pulls back to you so you don't have any Spirits hanging around wanting to give you messages later. If you have multiple clients a day and don't create a clean disconnect with each it could become very confusing to continue to receive messages after the reading is over and the clients have left.  You probably wouldn't know which client this late arriving message is for. Keeping the communication within the confines of the reading, and terminating the connection via the closing, follows the easy blueprint for how to give a successful Mediumship reading.
EAGAR TO LEARN EVEN MORE? SIGN UP NOW FOR OUR FREE MEDIUMSHIP WEEK FEB 15 – FEB 19 AT

MESSENGEROFSPIRIT.COM/MW
JOIN THE WAITING LIST FOR MY MEDIUMSHIP IMMERSION THAT WILL OPEN LATER THIS MONTH!  
Join us for Mediumship Week:
February 15-19, 2021. Register here.
Wanna know the primary way you get messages from Spirit? Take our "What's Your Intuitive Type? Quiz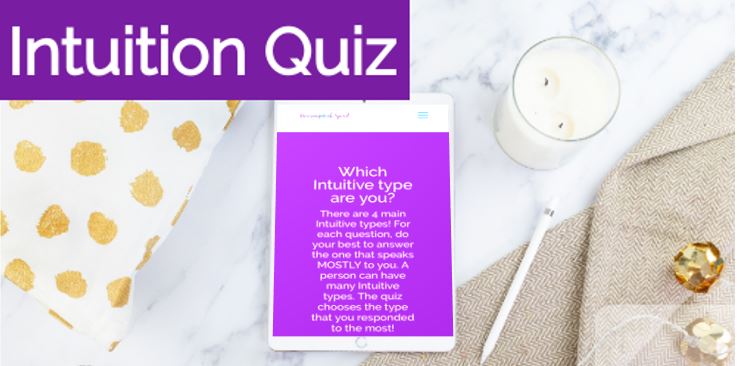 Please follow and like us: