Creating Your Reality by Shifting your Consciousness
Lily Dale, NY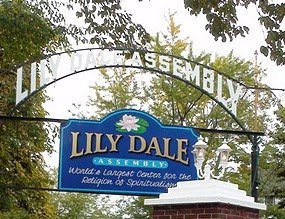 When:
July 27, 2016
(9:30am – 4:30pm)
Cost:
$100
(You must register with Lily Dale Assembly by July 23, 2016)
This workshop provides an opportunity for students to achieve harmony, remove heaviness, perceive symbolism of life choices, find the spark of Divinity within, and create a new reality! Students will view choices, decisions, and situations in life from a new perspective. Once a new perspective is seen, the student is able to perceive the meanings (symbolic and literal) of the life they've created for themselves. Using meditation, applying natural law, stating intentions, and identifying and working with Spirit Guides, individuals can make a "shift in consciousness," to align with a new awareness. The class will address: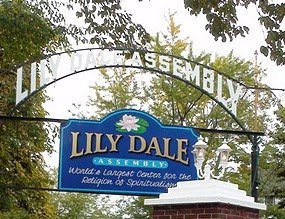 This course will offer :
Natural Law – The Law of Attraction & the Law of Harmony
Spirit Guides – Identifying & Co-creating
Identifying & Removing : Fear, Ego, Anger, and Guilt
Auric Energy and composition of the MIND
Cycles – Ending and Beginning
Relationships and their symbolic meaning
Spiritual Growth & Raising Your Vibration
Finding the spark of Divinity within
Robert A. Bens is a Medium, Author, and Metaphysician. He is a former Lily Dale resident, and is a lifetime member of the Lily Dale Assembly. Robert is a co-founder of the Church of the Living Spirit, where he served on the Board of Directors for three terms. He was also instrumental in co-founding several Spiritualist churches throughout the country. Rev. Bens wrote the book, "God Is Not a Stranger," a metaphysical primer. He travels throughout the U.S. presenting classes and workshops on a variety of metaphysical subjects.
Whitney McNeill is a Medium, Metaphysical teacher, Writer, and Speaker. Her client base is world-wide, and she has been a guest speaker for radio shows, Spiritualist churches, retreats, and most recently at the Illuminate Film Festival, presenting on Mediumship. Her writing has been published in OM Times Magazine. She is the co-founder and co-owner of the International Institute of Advanced Metaphysics and Messenger of Spirit, LLC in Sedona, Arizona where she teaches and serves Spirit.