Video 2: Manifesting with your Higher Self
Raising Your Vibration to Align – Committing and Manifesting
Welcome to Video 2 of our 3-part series: Raise Your Vibration to Align.
Today we're going to discuss committing and manifesting. We'll take a look at ways you can keep your momentum and commitment to yourself.
We all know what it's like to set those resolutions or intentions at the beginning of the year, only to fail miserably by March. It's human nature.
It's easier to go back into old patterns (a.k.a. old vibrations) than it is to stick to a new one.
We will also walk through making a new commitment to yourself and how you can stick to it. I've made a pledge for you that you can print out and place in all the areas of your house to help you stay aligned.
We"ll wrap up discussing what goals your Higher Self wants you to align with and a little exercise to help you get there, too!
You'll walk away more confident and charged to committing and manifesting, raising your vibration into alignment.
Check out the follow up to this video, where I answer LIVE Q&A's on my Facebook page.
​
Ready to get Aligned? Join the waiting list for our Aligned Group Coaching Mastermind.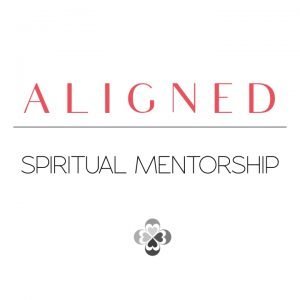 Please follow and like us: