Courses & Spiritual Tools available right now: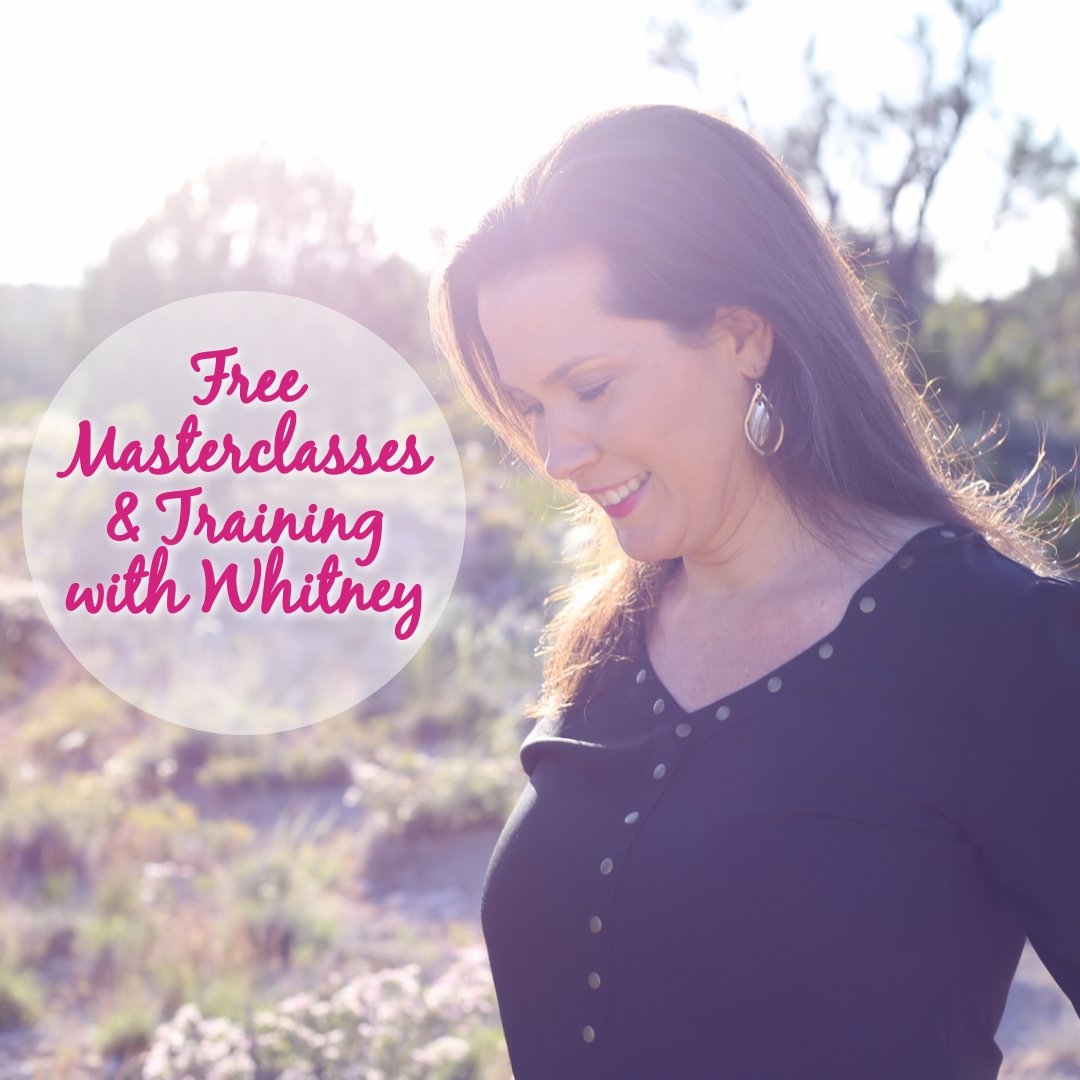 FREE SPIRIT GUIDE MASTERCLASS:
How To Communicate With Your Spirit Guides
4 Intuitive Languages®
This is my signature framework 6 week step-by-step program to trust and understand your intuition and confidently communicate with your Spirit Guides.
Meditation Library:
Elevate Your Intuition, Abundance & Alignment to Life Purpose
18+ guided, channeled meditations designed to elevate your intuition, abundance, and alignment to purpose.
Discover Your Mediumship Workshop
Discover your Mediumship abilities and learn to give readings to others in this 2 hour workshop with Whitney.
What students & clients are saying:
One of the biggest wins I've experienced because of Whitney's program is being able to identify and work through the fear of my Intuitive abilities.
Now, I feel connected to my Spirit Guides and learned to recognize the many ways they communicate with me. I feel major improvements in my energy/physical activity, taking quick action when needed and processing/recovering from setbacks & challenges way faster than I use to. 
I just feel so hopeful, inspired, motivated and fearless right now. I KNOW that no matter what comes my way Spirit Guides have my back and will help and guide me!!!
"I started my own company – combining intuitive readings, hypnosis and hypnobirthing instruction. Its been great! I do an average of 2-4 readings a week and have my first hypnobirthing couple client as of last month. I am officially out of the medium closet! I am still learning lots and am so very grateful for your support and instruction. Thank you, thank you, thank you! "
With Whitney's program, I can communicate consistently with Spirit and learned how to manifest successfully on a consistent basis."