But first……. Are you Ready to…
Understand the messages you Intuitively receive, so you can take the next steps on your path with confidence….. to manifest?
Dissolve & remove obstacles, fear, and blocks preventing you from fully connecting to your Intuition?
Actually TRUST the next steps and feel supported along the way?
Be so connected, you feel the confidence within you RISE UP to start your own business, take the new job, attract the right relationships in your life, and feel your energy & Spirit become lighter?
…All the while being connected to your Intuition & Spirit Guides?
If you answered YES!!!!!!!, then I can't WAIT to work with you!
This price will never be lower than it is NOW! Hurry before the price increases!
ENROLLMENT AND THIS SPECIAL BONUS PACKAGE VALUED AT $1,205  ENDS MONDAY JAN 14 @ 11:59pm Pacific.
THE SPECIAL BONUS PACKAGE INCLUDES:
1) 4 LIVE group Zoom calls/lessons about manifesting & Q&A with me throughout this year, to make sure you are keeping up with your manifesting goals! ($888 Value)
2) Past Life Experience (90 minute recorded past life journey) to remove old cords holding you back from what you truly deserve! ($297 Value)
3) Manifesting Meditation to align you energy throughout the process. (To be released) ($20)
➡️You get a special closed-door Facebook Group, Members inside are sooo supportive! ($497 value)
➡️You get me LIVE interacting with you & answering your questions WEEKLY for at least a YEAR inside the Facebook group. Ask me all your questions about your Intuition, energy, and Spirit Guides. (Not meant for readings, but about your own energy, Intuition & Spirit.) ($1997 yearly value)
➡️Lifetime access to the 4 Intuitive Languages Online Program to learn how to effectively communicate with your Spirit Guides & accurately receive Intuitive messages. That's 20+ Training videos on everything you need to know about your Spirit Guides, Intuition, and lightening your energy! ($1500 value)
➡️4 Meditations to strengthen your energy, meet your Spirit Guides, and clear out blockages. ($50 value)
➡️Chakra Mini-Course on learning to identify blockages, balance & clear your Chakras! ($150 value)
PLUS all of the bonuses when you buy in this special promo period!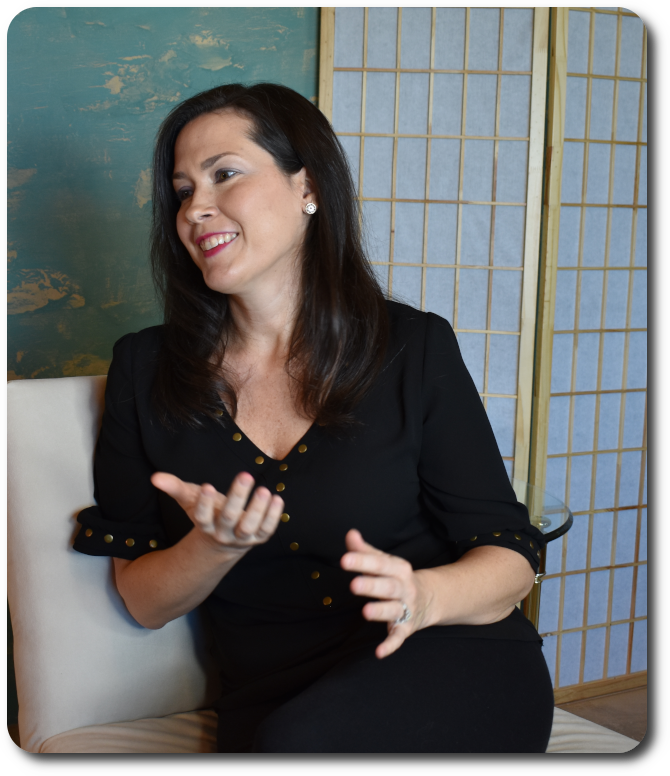 That's a Special Bonus package value of $1,205.
and a Program value of $4,194
Total Value: $5,399.
When you purchase before 11:59pm pacific on Monday Jan 14, the cost is…
$1.61 a day for a year.
(Billed monthly or a one time payment and save!)
Not to mention, a $4,811 savings. Just say'n.
Intuition is priceless. You can be connected each and everyday to your Spirit Guides & Intuition, for $1.61….
Umm.. YES PLEASE SIGN ME UP! Right? ?
Here's the RECAP of the Challenge……